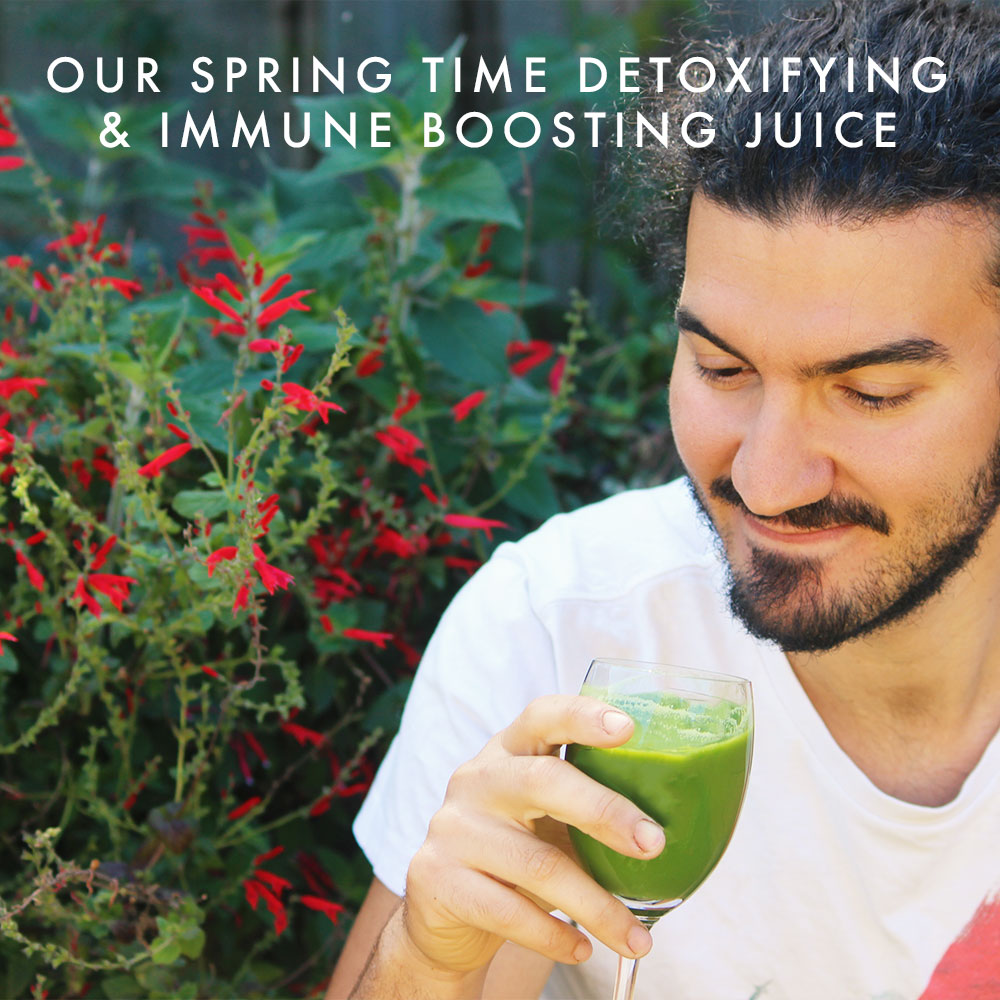 Our spring time detoxifying & immune boosting juice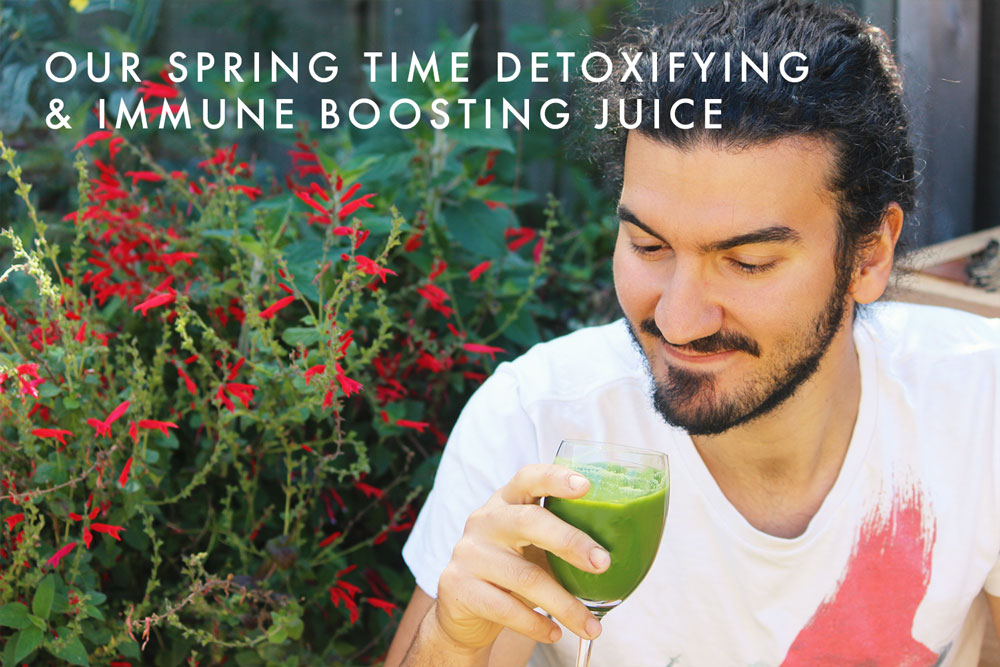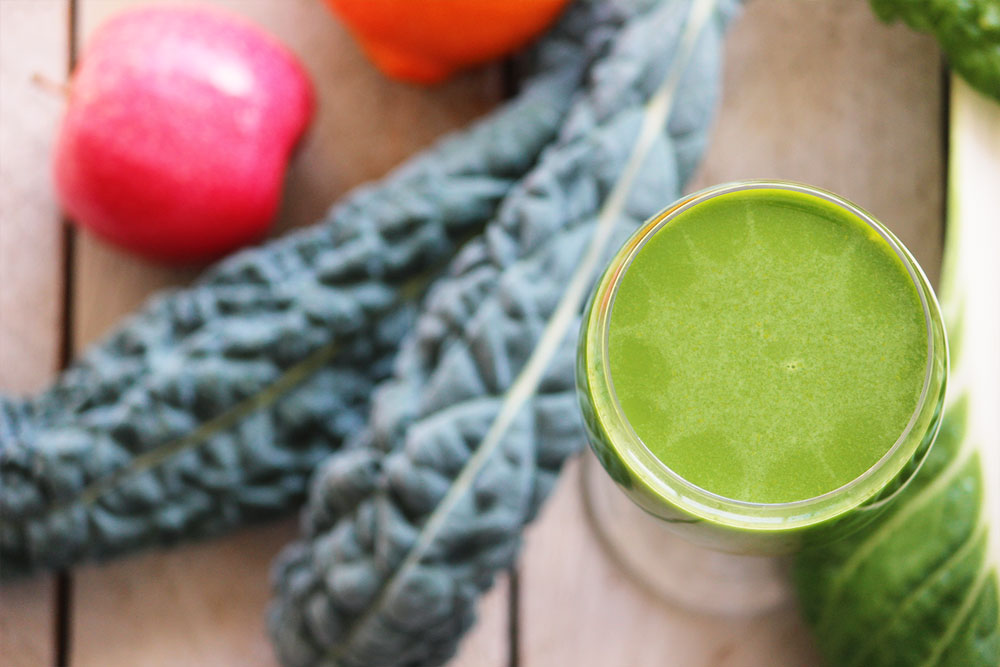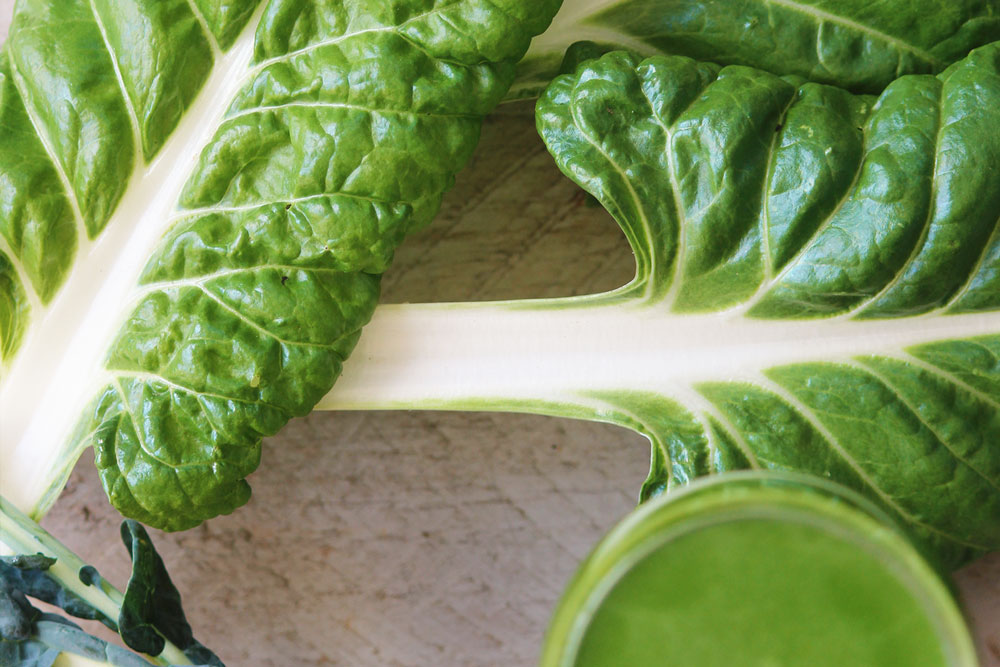 Spring time is an awesome time for you to load up on your greens!
The weather's warming up, the days are getting longer & it's the perfect time to fuel your body with detoxifying and immune boosting wholefoods!
Juices – as opposed to smoothies – take out all the indigestible fibre, allowing the vital nutrients from the produce to be released into your blood stream straight away.
This gives your digestive system a well deserved break + allows you to consume a HEAP more veggies than if you were to eat them whole (or if you were to blend them into a smoothie).  
Now generally speaking, our juices are very low in fruit, as we try to stick to around 80% greens & 20% fruit…
But there's something about the warmer weather that makes you want to smash down a whole platter of fruit and then some…yes? So our spring time juice not only contains beautiful detoxifying greens.
It also packs a nice punch of immune boosting fruit! 
+ as a nice bonus… It's an AWESOME juice to serve up at dinner parties or lunches because it's got a beautiful apple & citrus taste to it!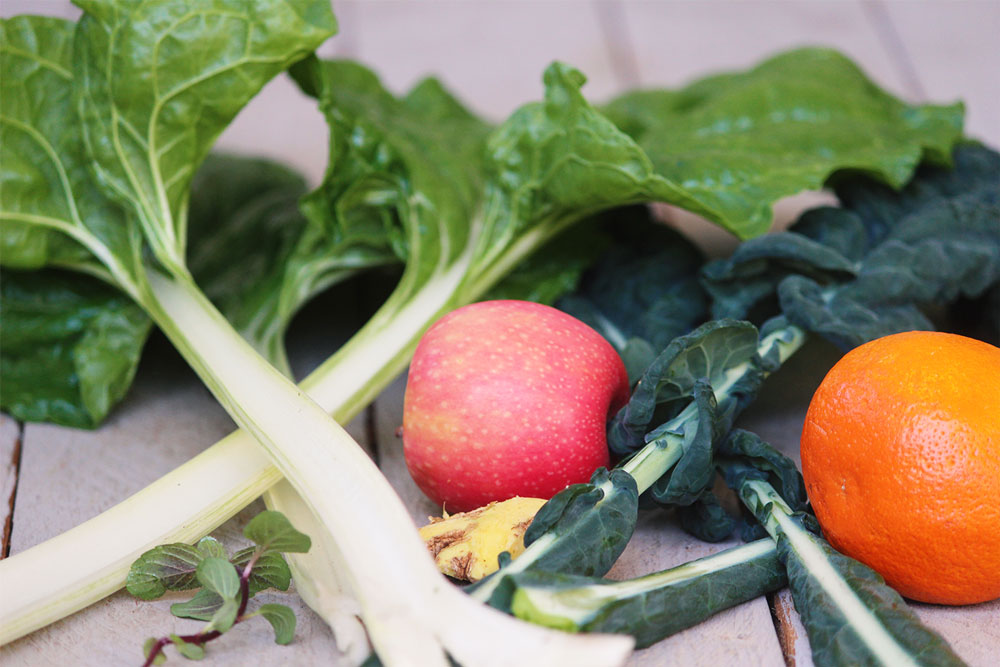 Alright – so let's take a look at the ingredients and show you why this juice is awesome!
Silverbeet: It's an awesome source of vitamin K, A, C, magnesium, copper & manganese. It also contains lutein & zeaxanthin, 2 carotenoids that play huge roles in eye health! Another awesome thing about silverbeet is that it's rich in chlorophyll – a super powerful detoxifier that boosts liver function & acts as a blood builder
Kale: Kale is another amazing source of vitamins K, A & C PLUS it contains powerful cancer fighting & detoxifying compounds called isothiocyanates
Ginger: Ginger boosts immune function, provides effective pain relief & has strong anti-inflammatory properties. It also helps to increase insulin sensitivity & can have a huge impact on blood sugar levels which is important for keeping diabetes at bay.
Tangerine:  Tangerines are AWESOME sources of vitamin C, important for immune function as well as hair, skin & nail health. They also contain tangeritin, a compound with antibacterial properties that also acts as an antioxidant. Tangerine also contains fibre, which is important for gut health & healthy digestion.
Apple: Apples are good sources of vitamin C & are packed with fibre & polyphenols that contain antiviral, anti-inflammatory & anticancer benefits.
Pretty sweet right? (Literally!)
Okay… now to the recipe! 🙂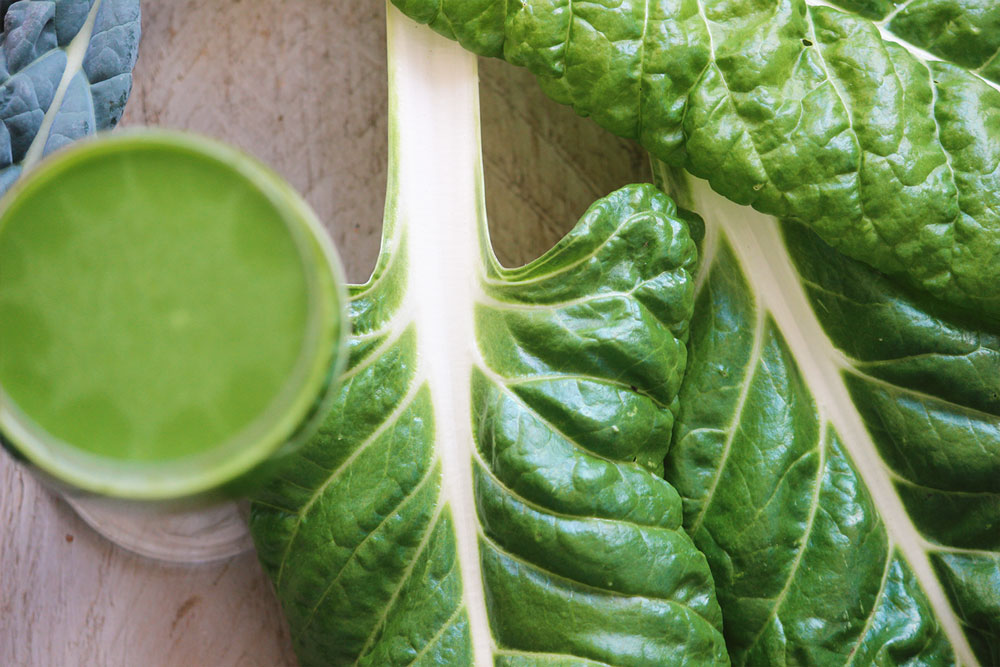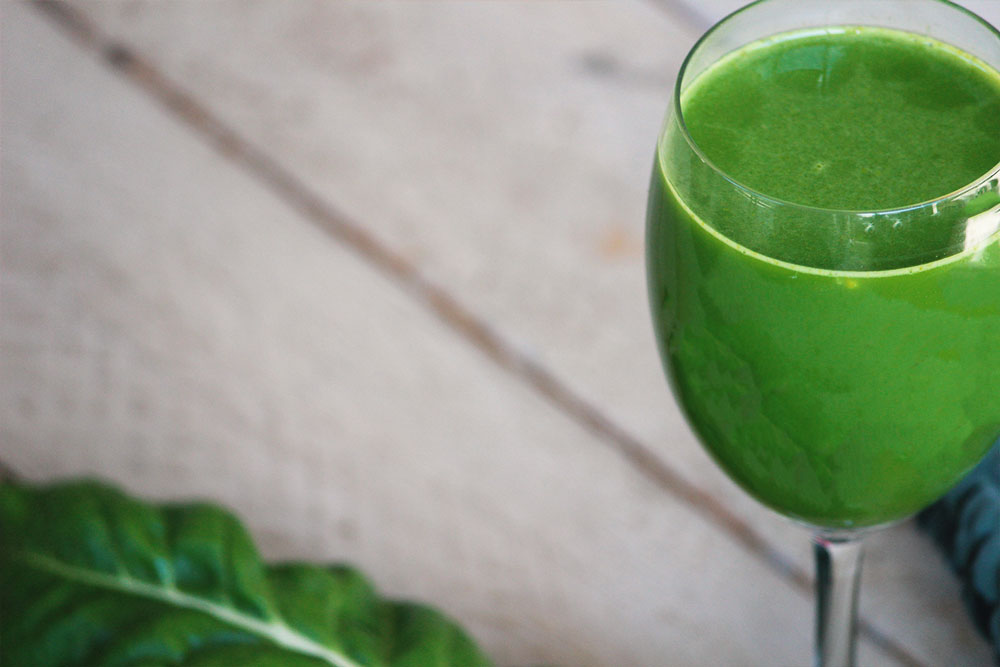 INGREDIENTS:
3 Silverbeet Leaves
3 Kale leaves
1 big knob of ginger
1 tangerine
1 small apple
A few sprigs of Mint (optional)
METHOD:
Place everything into a cold pressed juicer and enjoy!
P.S If you want even more delicious & nourishing recipes that will help you amp up your wholefoods ASAP, make sure you check out our new eBook Drink Your Way To Incredible Health right here! Loaded with over 30 of our favourite body-loving juices, smoothies, teas & tonics to repair, revitalise & energise your body!
Whether you're after more energy throughout the day, a better sleep, improved digestion or maybe better skin or hair health (or all of the above!!) there's a juice, smoothie, tea or tonic for it! All of which you'll find in this book!