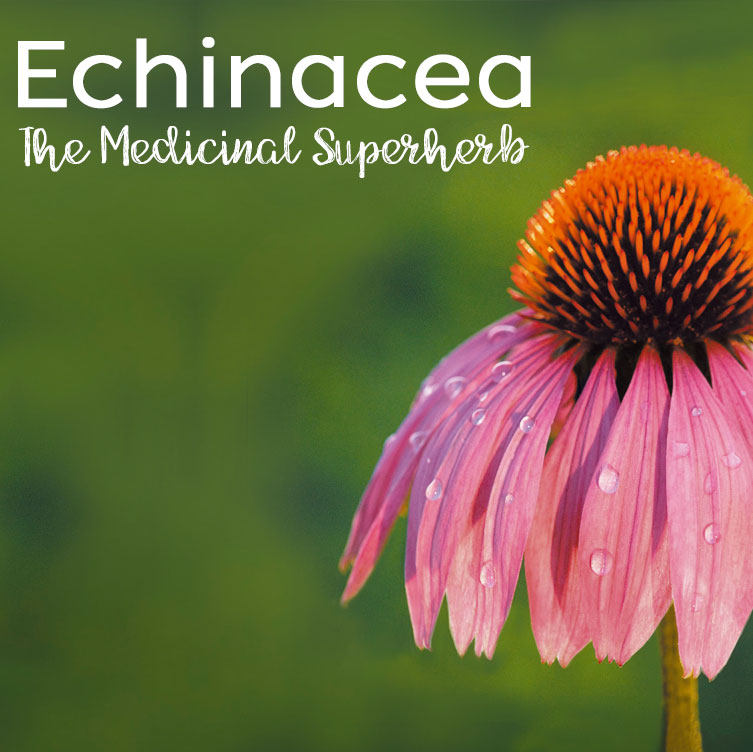 Why you & your garden will LOVE Echinacea – The Medicinal Superherb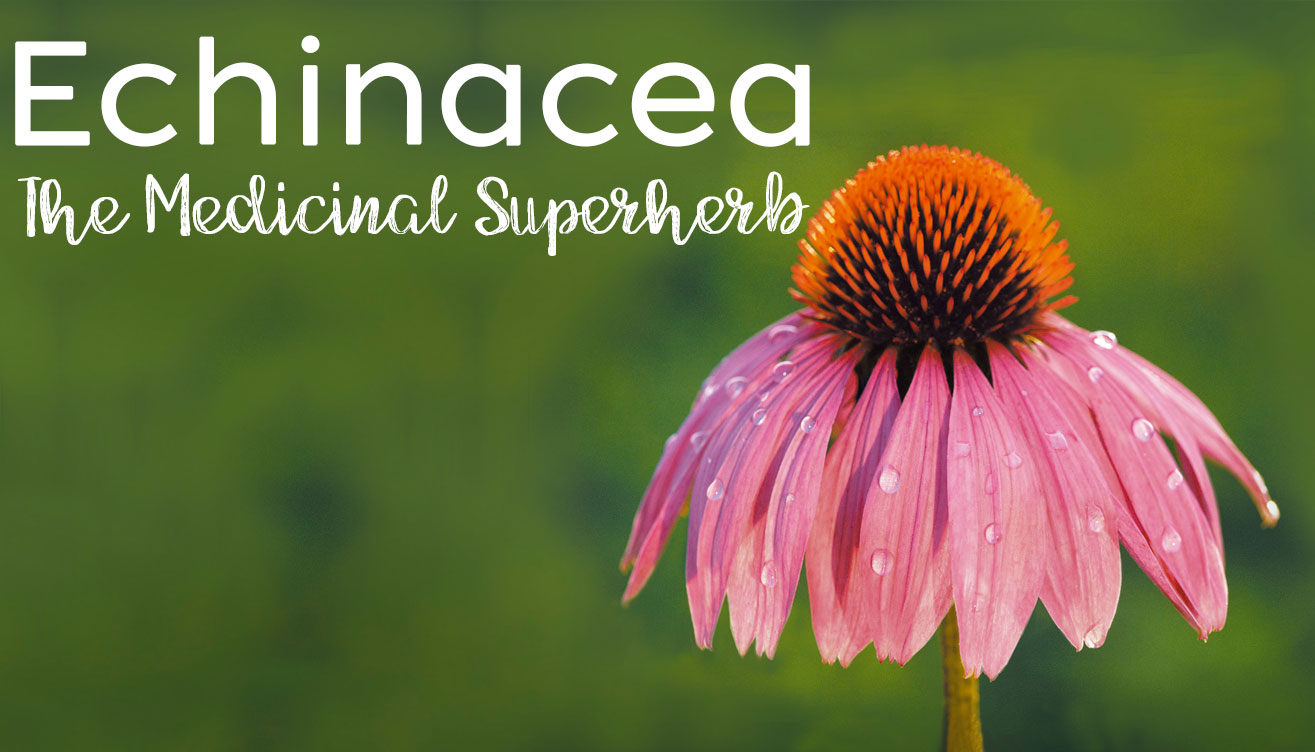 Echinacea (also known as Coneflower in edible gardening land) is one of our absolute favourite herbs!
If you've seen one before – it's probably the purple one with the red spikey centre. This is the most common variety.
Echinacea first caught our eye at the organic nursery a couple of years back – we were always on the lookout for some new & exciting edibles (especially beneficial insect attracting ones) that we could lovingly rehome in our Healthy Patches.
Crystal stopped us in our tracks when we set eyes on this beauty…
"Oh my gosh… oh my gosh… its Eh-Ka-Nay-Sha! That's the one I was telling you about!!"
We knew we had to have it!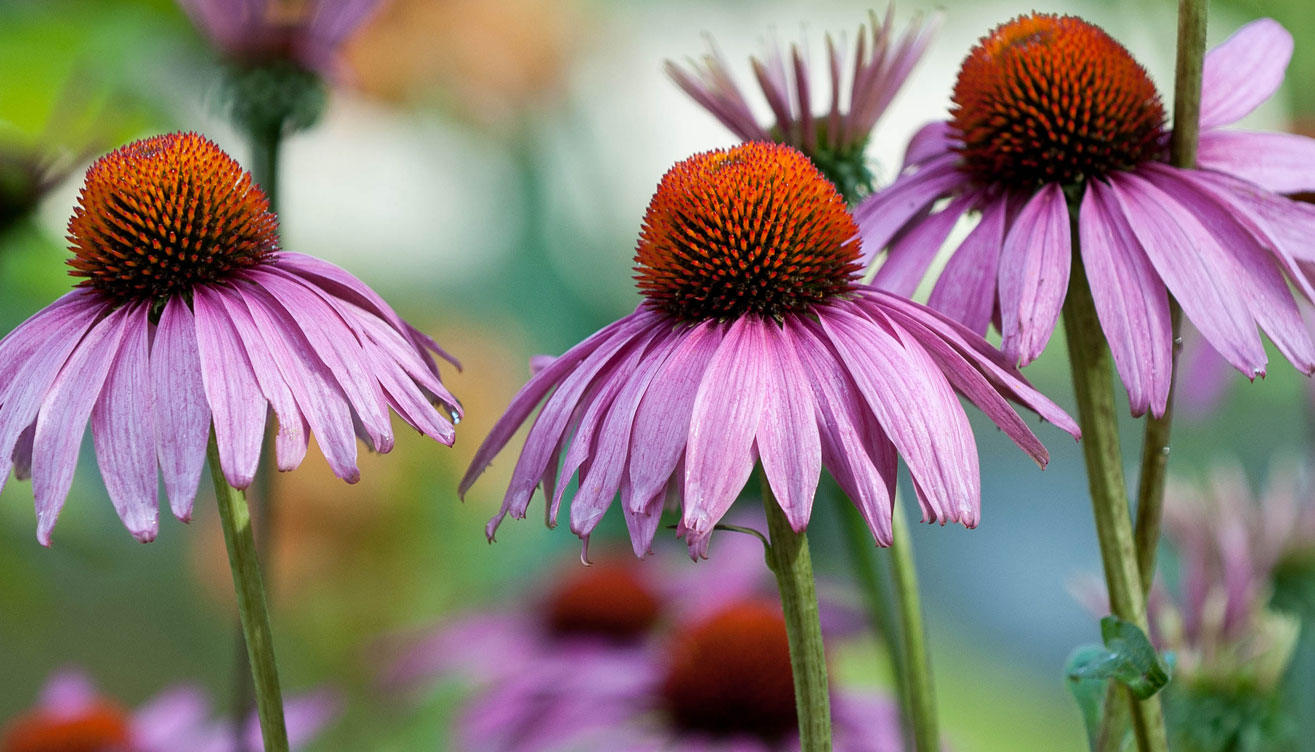 So beauty aside – what is it about Echinacea that makes it so damn amazing?
Firstly… They attract Beneficial Insects
A crucial part of a healthy edible garden is beneficial insects!
And what better way to lure them in with these stunners!
Not only are Echinaceas SUPER stunning to us – but their cone shaped 'head' is just as pleasing to the bees, hover flies, wasps & fireflies!
Expect to attract all kinds of beneficial insects to your patch with these babies!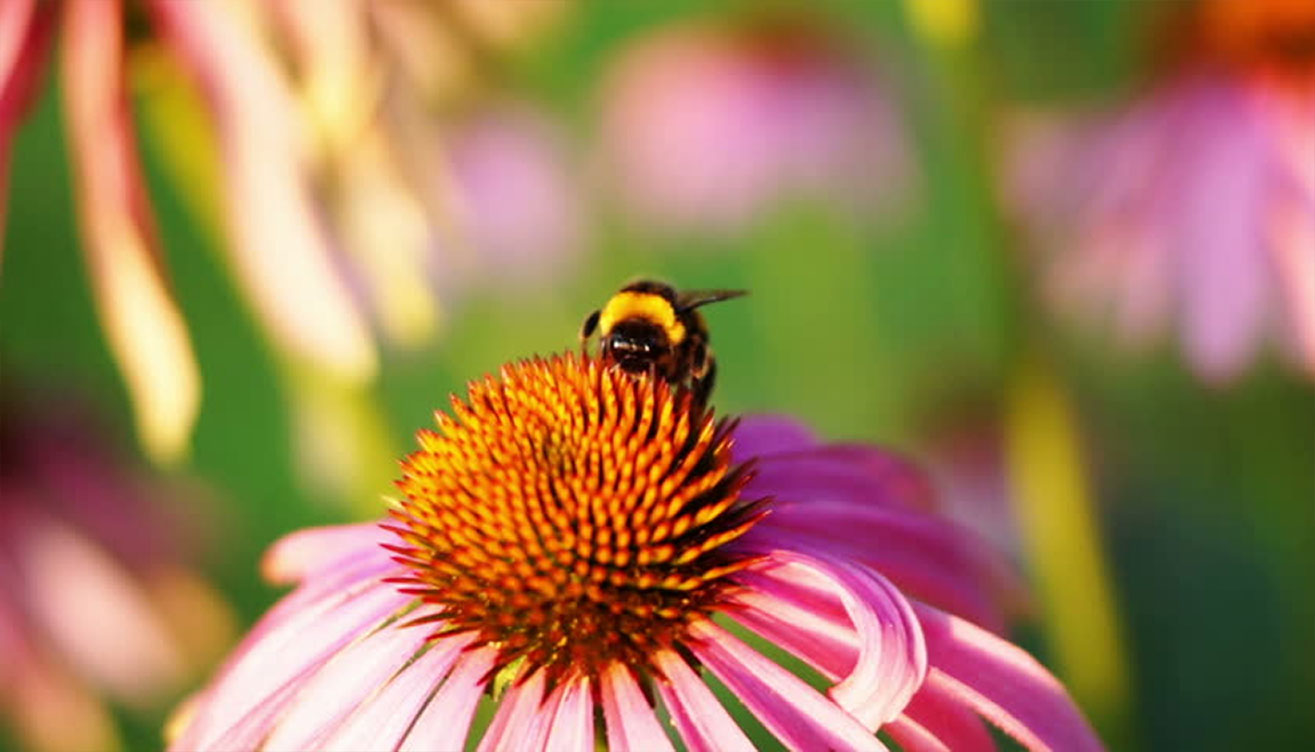 Secondly… They're edible!
Echinacea petals can be added to salads, brighten up summer drinks, or used along with the leaves in a fresh herbal tea. 
You can also dry the leaves and then store them in a glass jar for future use. One teaspoon of dried & crushed petals is the equivalent of one cup of fresh petals in herbal preparations – isn't that cool?
Now if you're after the root which is a bit more potent than the petals… you'll need to wait 2-3 years before it's a good size for harvest.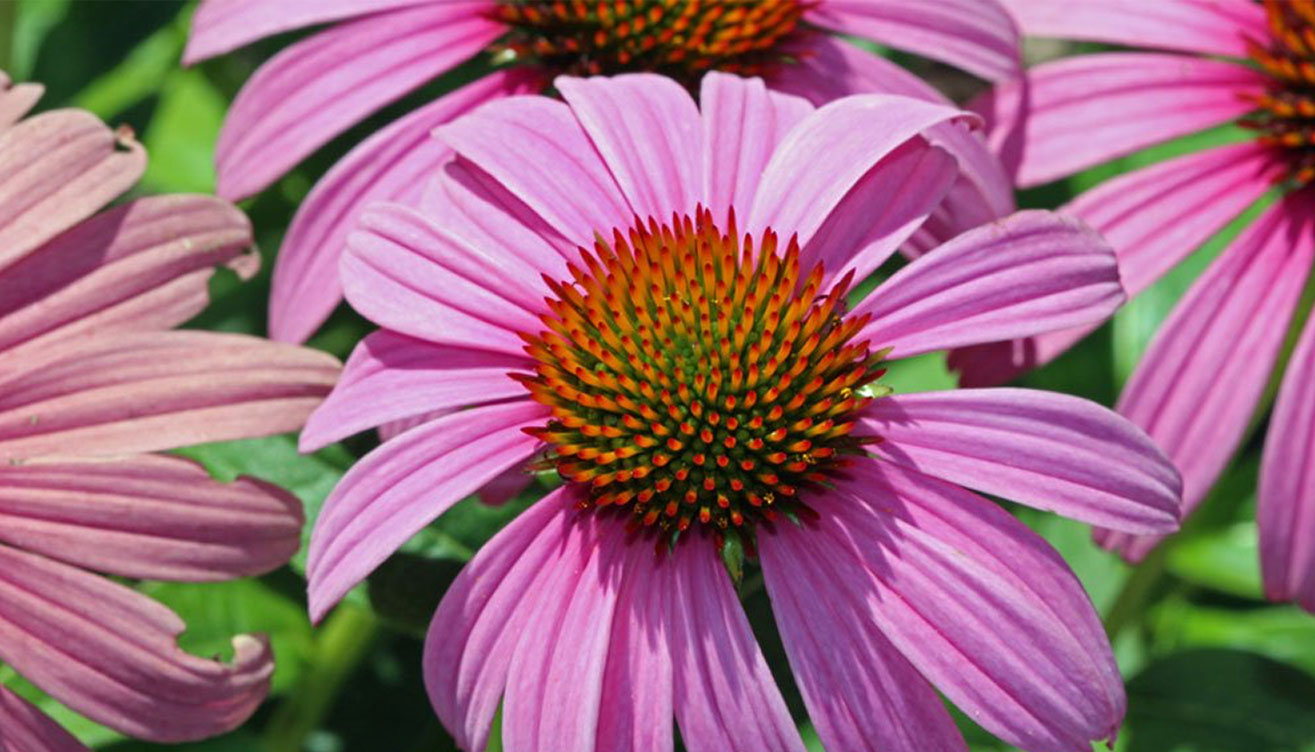 Thirdly

 – & I've left the best bit till last – Their medicinal properties are through the roof!
In fact – Echinacea has actually been named as one of the most popular medicinal herbs in the whole wide WORLD!
Why?
It's a natural painkiller – Echinacea has been shown to provide relief from stomach & bowel pain, headaches, a sore throat & tonsillitis.

It's a powerful cold & flu cure – Echinacea has a long history of being used as an effective cold & flu remedy. There's now hard science that shows that by giving your immune system a boost – Echinacea reduces your chance of catching a cold by 58%!! And if you do happen to catch a cold, it's been shown to help you recover from it 1.5 days sooner!

It fights inflammation – Inflammation is said to be the root of all diseases & is caused by things like diet, stress & lack of sleep. Echinacea has been shown to reduce the amount of inflammation in the body & even provide relief from conditions like arthritis which are caused by chronic inflammation.

It contains cancer & tumour fighting properties – Echinacea contains phytochemicals that may help to fight certain types of cancer & tumours.

It protects your skin & keeps it healthy – Echinacea has been shown to help skin in the healing process from wounds & has also been shown to bring relief from issues like eczema, infections, stings & bites.
Hey… it's not going to be one of the most popular herbal medicines for no reason!
Now a quick word to the wise – if you're are going to start taking Echinacea – just be careful not to go overboard if you're consuming the root (no more than 2 cups of herbal tea per day) & if you're pregnant it's always best to consult your medical professional.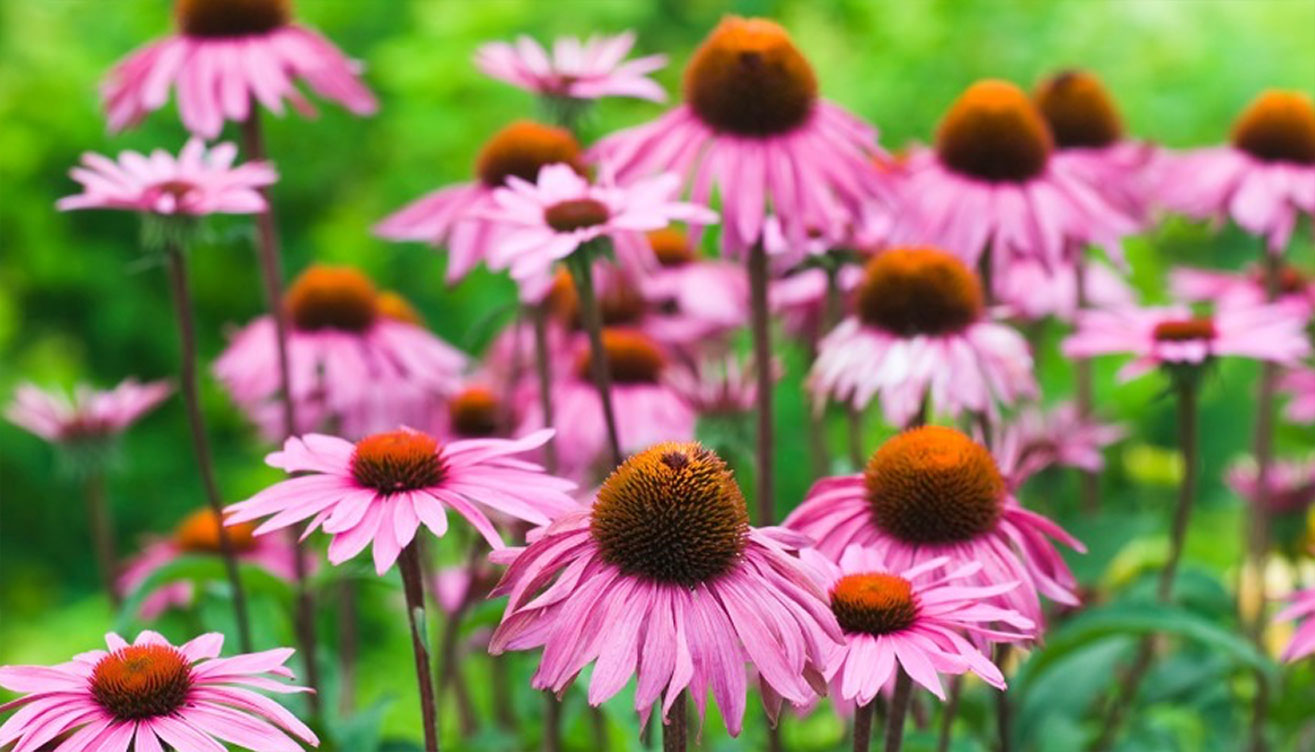 How to grow Echinacea
Echinacea is actually incredibly easy to grow yourself… you just need a patch (or pot!) with healthy, nutrient rich soil (like most edibles, they love compost & poo!) in a spot that gets full sun (around 6 hours a day).
You should be able to find echinacea at a good organic nursery. If not you can always grow from seed which usually sprout in around 10-20 days. 
The flowers will bloom in summer, & if you're going to harvest them you'll probably need to wait around 5 months until they are ready… unless it's the roots you're after in which case you'll need to give about 2-3 years.
Make sure to pinch off any dead flowers as well – this allows the plant to put all it's energy into creating new blooms. 
I have a feeling you will love these beauties just as much as I do!
And if you're already growing your own Echinacea & enjoying the awesome benefits I'd love to know about!
Anth x