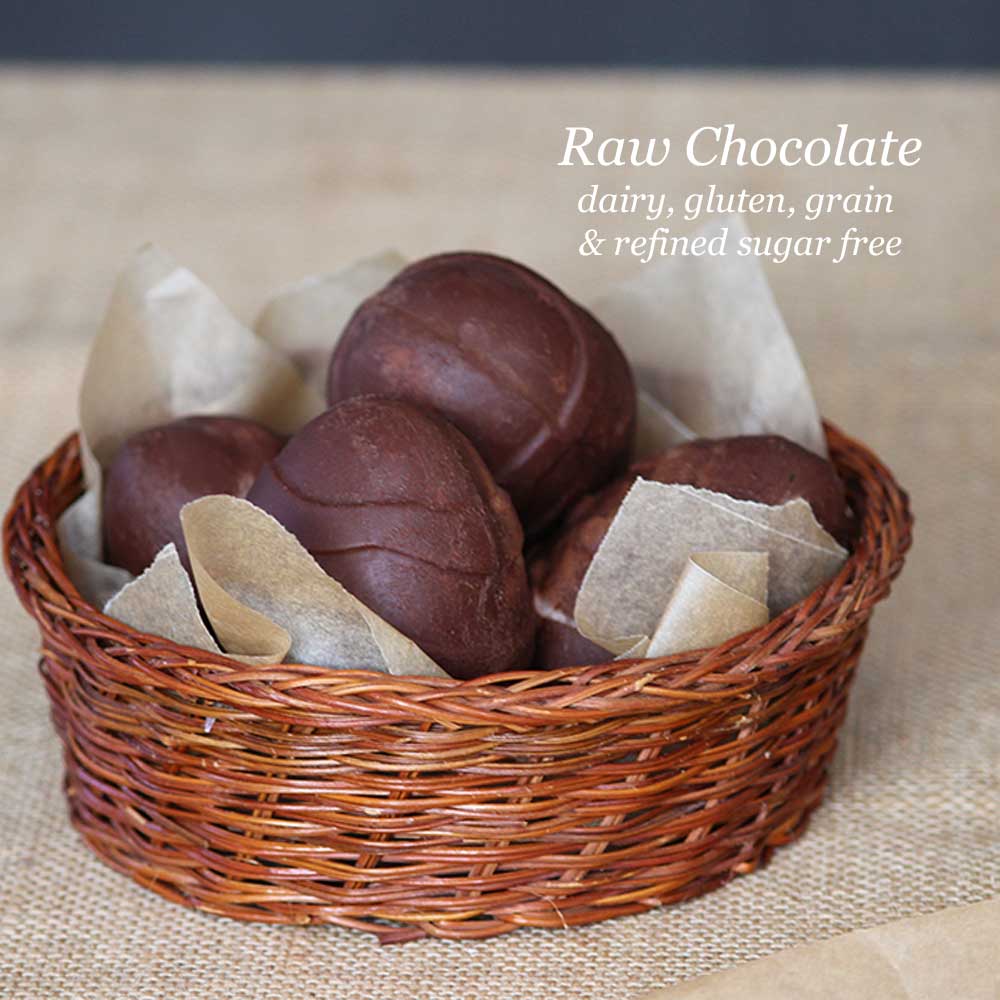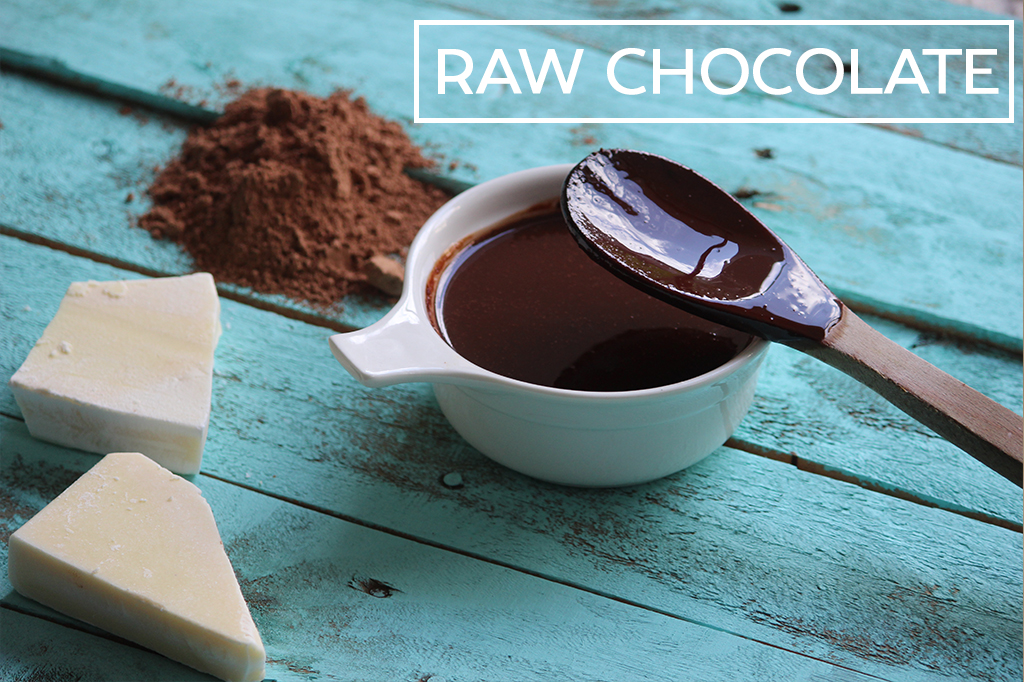 It's official – It looks like a chocolate bomb went off at The Healthy Patch HQ! Hey – Easter only comes but once a year right!?
And whilst I would love to tell you that I have been slaving over a hot stove all day creating this rich chocolatey goodness – truth is – this baby is raw, quick & easy-as-pie to whip up!
The other brilliant thing… It contains no crappy ingredients – only nourishing body loving ingredients that will make you feel awesome!
So just to sum it up… this chocolate is of course Dairy Free, Gluten Free, Grain Free & Refined Sugar Free!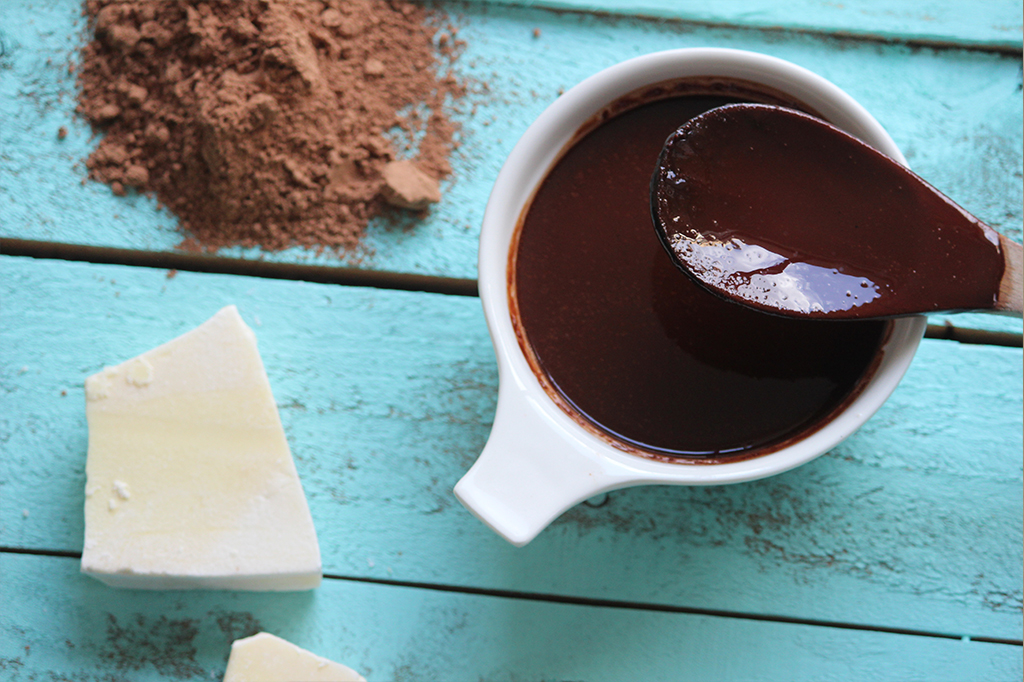 It's also an awesome base to use in pretty much any chocolate recipe! From fudges to frostings to ice creams – It's an awesome little recipe to have on your side 😉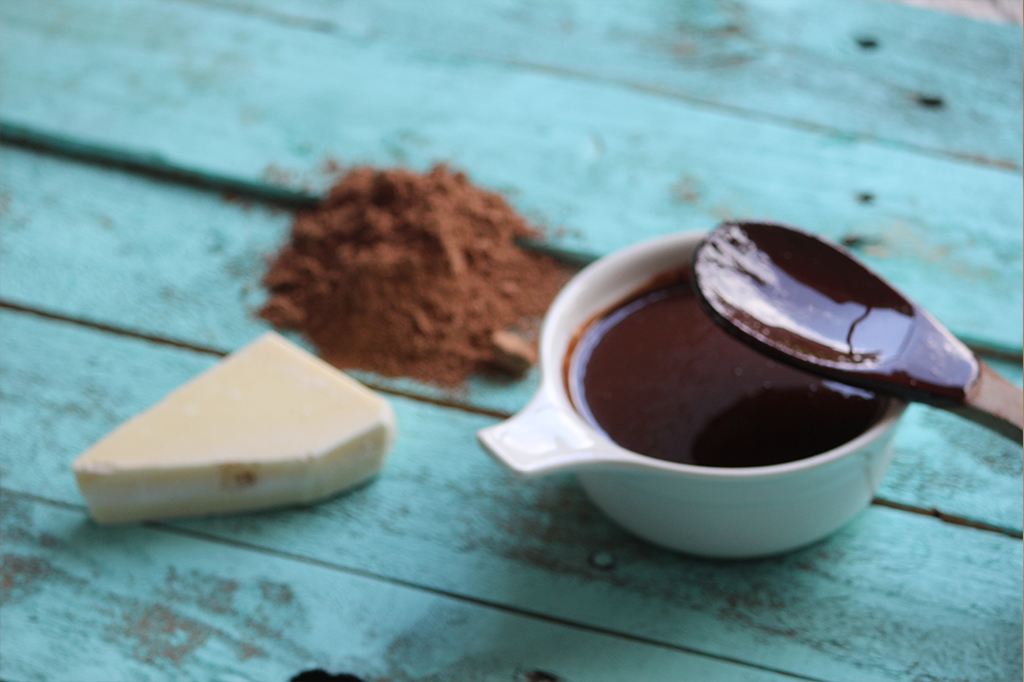 Ingredients
I cup Raw Cacao
1 Cup Coconut Oil
1/4 Cup Coconut Butter *
2 Tbsp. Manuka Honey
1/4 tsp. Vanilla Bean Powder
* Coconut butter (aka coconut paste) is very dry and crumbly, make sure the 1/4 cup is packed tight!
Method:
Place all ingredients into a high speed blender
Blend on high until silky smooth.
If you are just wanting to make plain raw chocolate, pour chocolate into a mould of your choice, refrigerate for a minimum of 2 hours.
Now go & enjoy your raw chocolate!
---
P.S – If you liked this recipe, you're going to LOVE our newly updated eBook – The Healthy Chocolate Recipe Collection!
Click here or on the picture below to download your copy for free 🙂