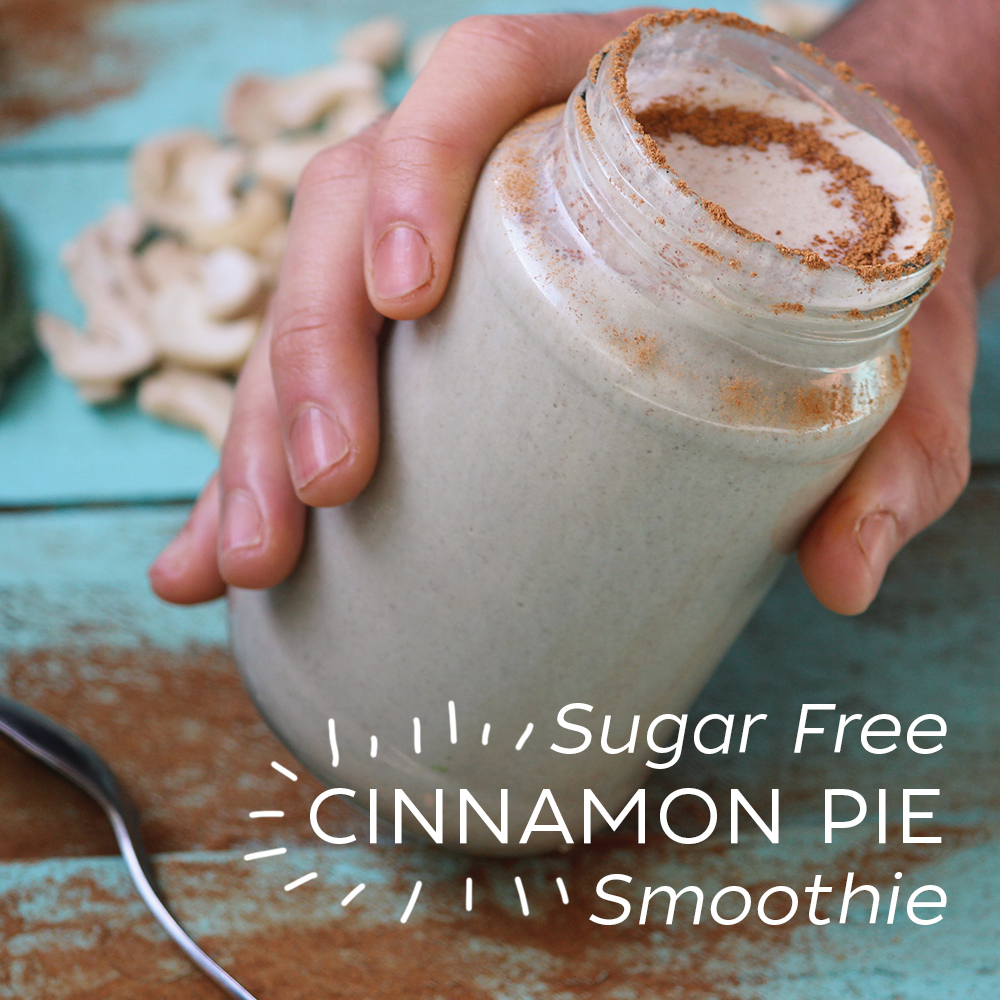 Sugar Free Cinnamon Pie Smoothie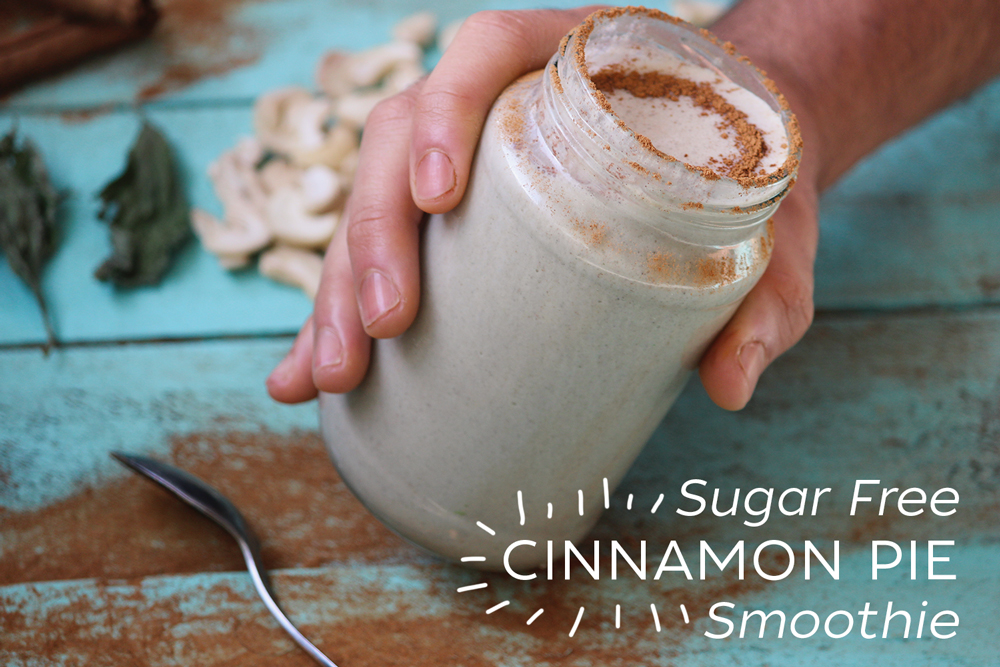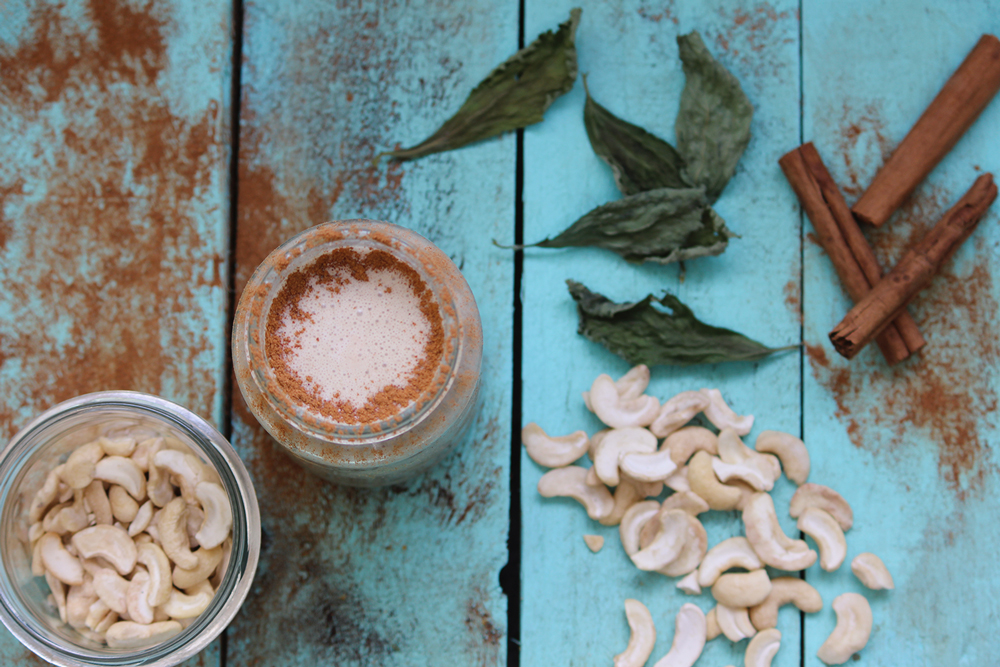 We all know someone who loves to add as many leafy greens as possible to their smoothie right?
This is Crystal.
If it's good for you, she'll add it in. Doesn't matter what it tastes like.
Me though…
I'm not a fan unless it comes with a whole heap of blueberries… or grapes… or apples… or anything that will help combat that bitter taste & turn it into a sweet & delicious 'desert' style drink!
And even though – when I changed my diet to Organic Wholefoods instead of sugar laden processed 'crap' – my palette changed pretty quickly to be able to handle a lot more bitter & a lot less sweet… I still LOVE sweet smoothies.
But…
Because we try to have a diet very low in natural sugars (because at the end of the day, natural sugar is still sugar!)… Sweet smoothies haven't really been on the cards for a while.
We don't do rice malt syrup, maple syrup or coconut nectar. And when it comes to Manuka honey… we have it only on occasions.
Alright – So I needed some kind of sweet smoothie that was LOW in natural sugar & HIGH in nutritional goodness. Could I create this??
YES!
I think I did!
Hello Cinnamon Pie smoothie!
Now this smoothie is super simple, contains only 7 ingredients + tastes awesome.
I've been having it most days now & it's been keeping me nice & nourished… WITHOUT any yuck sugar crashes.
Okay – so here are the 7 ingredients:
First – Coconut Cream. This is the base to all of my smoothies. Coconut Cream is an awesome source of Medium Chain Triglycerides which is a type of fat that get used by the body immediately rather than being stored as fat for later use… meaning it's an awesome source of energy for your body, helps you to stay fuller for longer + helps you burn fat.
Second – Cinnamon. I only use 1 tsp of Cinnamon Powder but the flavour is super strong! Cinnamon is loaded with antioxidants, increases insulin sensitivity, reduces inflammation & helps fight off bacterial & fungal infections.
Third – Hydrolysed Collagen. Now, this is optional (because it's not vegetarian) but I personally never have a smoothie without it. Collagen is the largest protein in the body & it helps to strengthen skin, muscles, joints, bones, connective tissue & organs. It's awesome for your hair & any wrinkles. You produce less & less of your own collagen once you reach 25 years old, so as far as I'm concerned it's an extremely important supplement that everyone over 25 should be taking. We get ours from Great Lakes, a high quality US based brand which you can get on iHerb. (It's the green tube – not the red one!)
Fourth – Stevia. This is what makes the smoothie sweet. Stevia is an awesome alternative to other sweeteners. Why? Because it's been shown to lower blood sugar levels, increase insulin sensitivity & improve cholesterol levels. Now in saying that – I know that there are some stevia products out there that are crap. So if you're purchasing the powder, please look for pure organic stevia powder. Don't get anything with any fillers or other ingredients. We grow our stevia (It's just a green, ordinary looking plant), we dry the leaves & we turn it into powder. Now when it comes to Stevia you only have to use a TINY bit. This recipe calls for 1 tsp but you can use less if you want.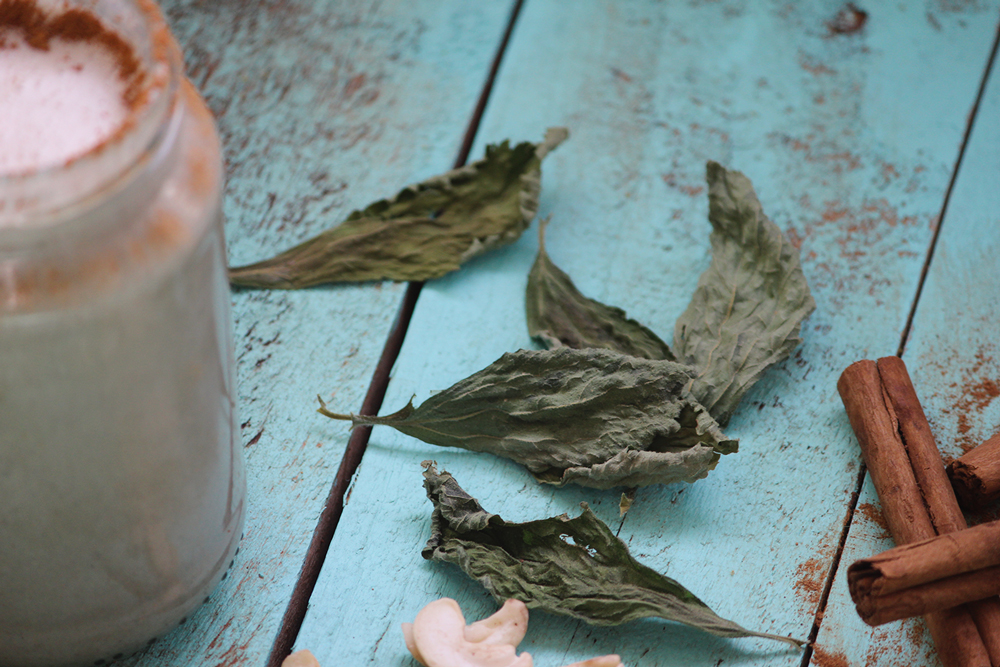 Fifth – Cashews. Cashews make this smoothie extra creamy. Cashews are an awesome source of healthy fats & protein + they're rich in a number of essential minerals including copper which promotes healthy brain function & helps collagen production.
Sixth – Celtic Sea Salt. Only a pinch is used which I find makes the taste perfectly balanced. Celtic Sea Salt is packed with around 60 trace minerals. It helps to balance fluid levels in the body, aids in the production of hydrochloric acid which you need to digest your food & it promotes healthy brain, muscle & nerve function.
And lastly – Psyllium Husk. Psyllium Husk is a fibre that acts as a natural laxative & can help with constipation, diarrhoea & IBS. It's also a prebiotic, so it feeds & promotes the growth of your super important gut microbes.
Now Psyllium Husk WILL make the smoothie go slightly thicker. I love thick smoothies – but if you leave this smoothie out for a few hours before you drink it, it will thicken up quite a lot. So in my opinion, drink the smoothie as soon as you've made it. If you're making it at night time for you to have the next morning – you might want to leave the Psyllium Husk out.
Okay – shut up Anth…Let's get to the recipe already!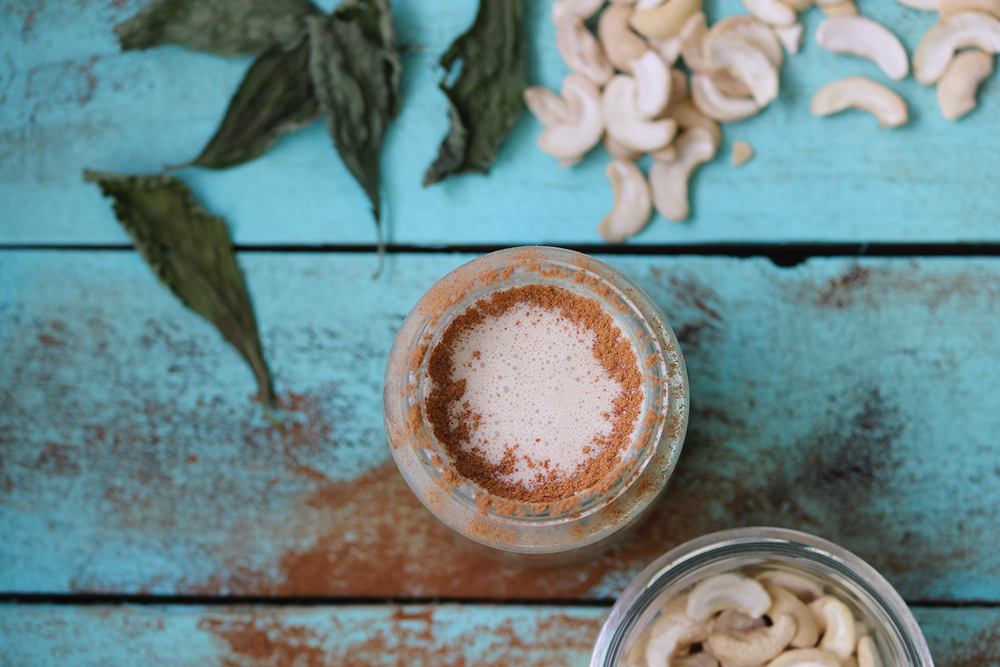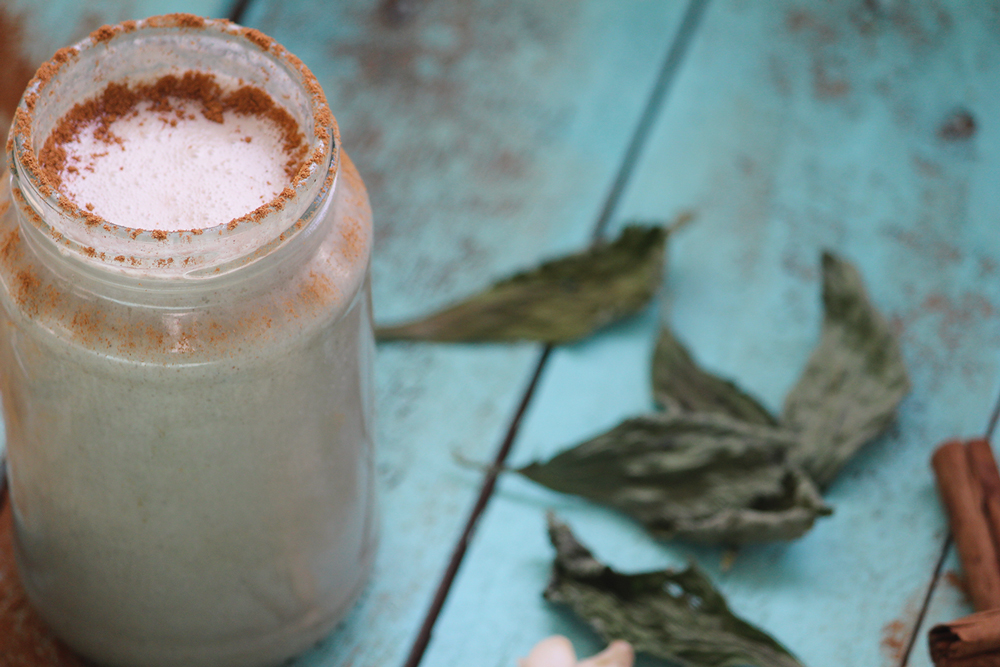 Ingredients
1 can Coconut Cream
1 tsp. Cinnamon
1 tsp. Stevia Powder
1/4 cup Cashews
1 tbsp. Psyllium Husk
Pinch of Celtic Sea Salt
2 tbsp. Hydrolysed Collagen
Method
Throw all ingredients into a high speed blender.
Blend on high until smooth & creamy.
Enjoy your smoothie!