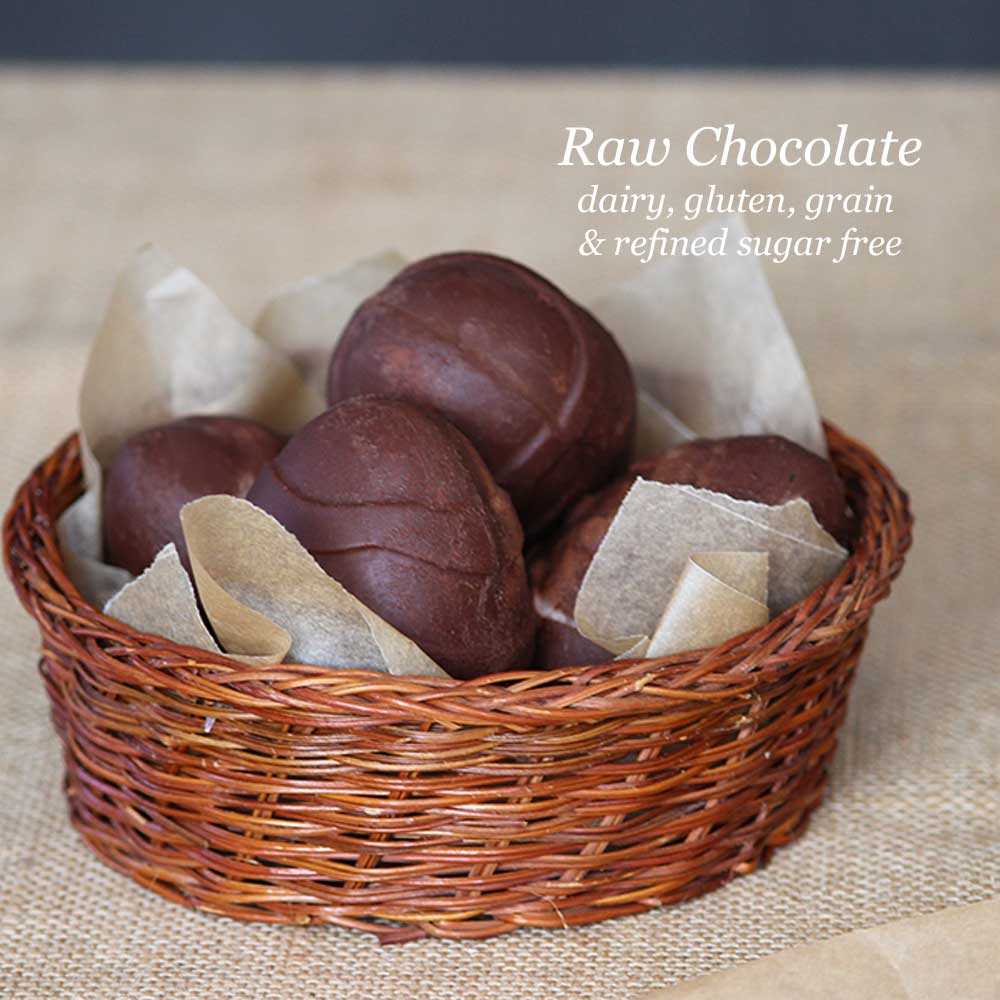 The Best Paleo Raw Chocolate
It's official – it looks like a chocolate bomb went off at The Healthy Patch HQ!
But I'm happy to report that we have easter eggs & choc fudge up to our arm pits! (That sounds a bit yuck… let's not use the words chocolate & arm pits in the same sentence ever again…deal?)
Whilst I would love to tell you that I have been slaving over a hot stove all day creating this for you – truth is – all these babies are raw, & once you have the recipe, quite easy to make!
So what's on the Easter Menu this year you ask?
Well – I've whipped up some Raw Choc, a ripping choc fudge, as well as some drool worthy chocolate cream filled easter eggs – these are awesome for the kids… or my husband… he's quite a big kid when it comes to chocolate – oh – and they are all Paleo friendly 😉
So let's start with a recipe for the paleo raw chocolate, which will be the base to the other recipes.
Here we go 🙂
The Best Paleo Raw Chocolate
Ingredients
I cup Raw Cacao
1 Cup Coconut Oil
1/4 Cup Coconut Butter *
2 Tbsp. Manuka Honey
1/4 tsp. Vanilla Bean Powder
* Coconut butter (aka coconut paste) is very dry and crumbly, make sure the 1/4 cup is packed tight!
Method:
Place all ingredients into a high speed blender
Blend on high until silky smooth.
This will make just over 250ml of Chocolate.
If you are just wanting to make plain raw chocolate, pour chocolate into a mould of your choice, refrigerate for a minimum of 2 hours.
Enjoy your raw chocolate!
---
How easy was that!
Don't forget to check out our other 2 awesome easter posts here & here 🙂
Any questions, please let me know
Happy Easter!
Crystal XOXO