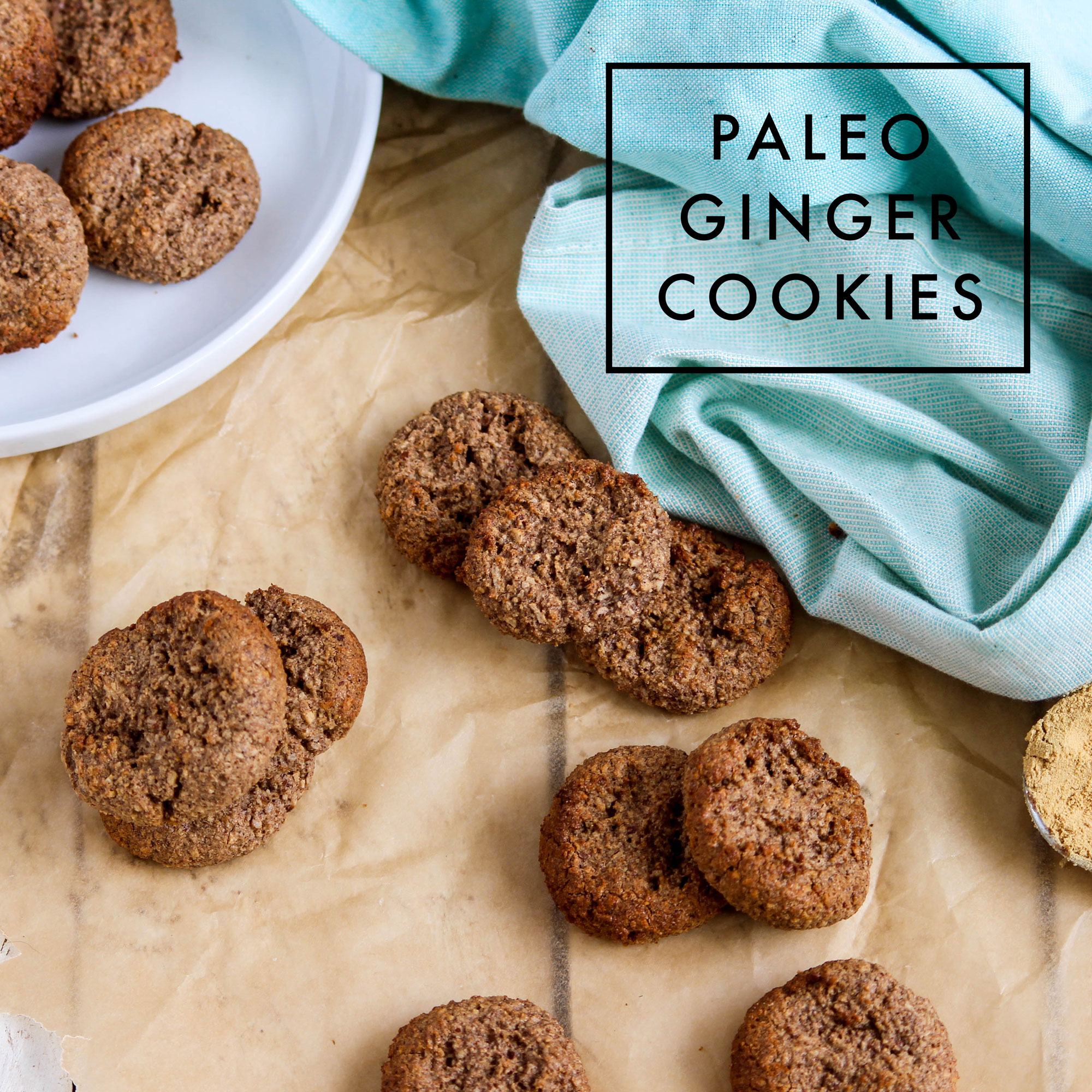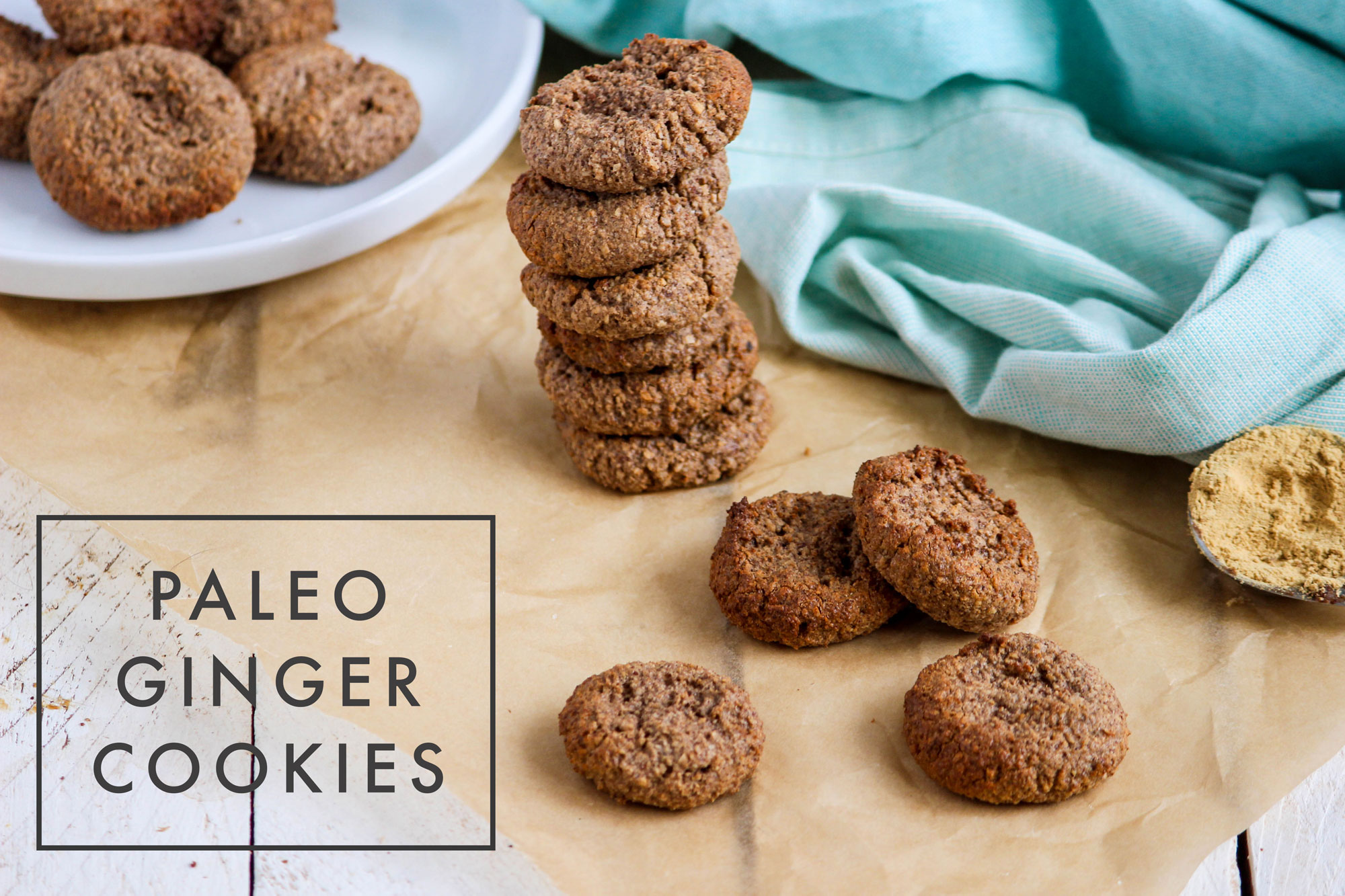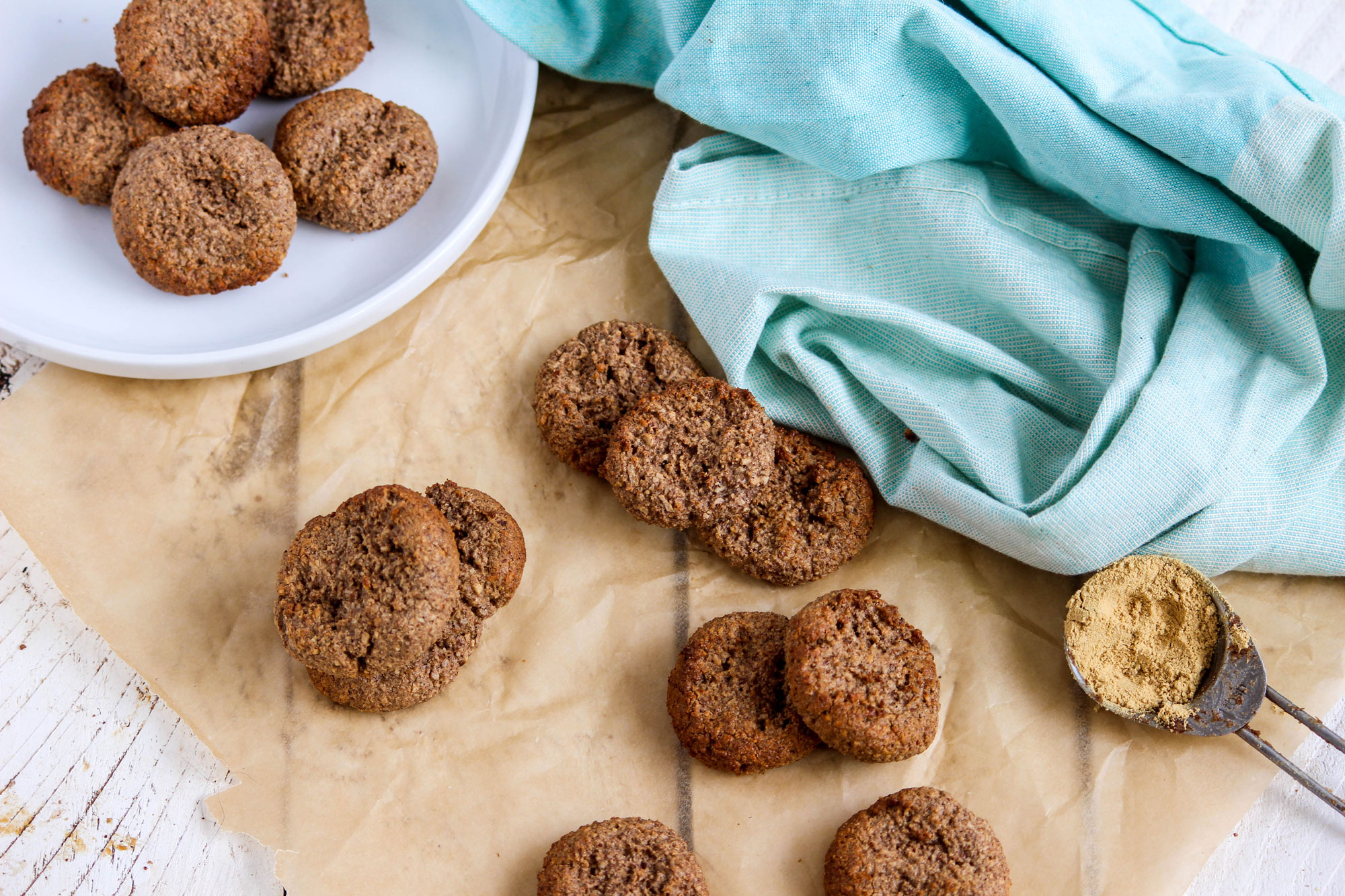 Our paleo ginger cookies have recently become one of our favourite little nourishing bites to snack on throughout the day – yep, they've taken over the bliss balls!
These babies are SUPER easy to make (they only take a few minutes to whip up, & then 8 minutes in the oven!)…
They taste AWESOME…
PLUS, they're loaded with 2 of our favourite body-loving ingredients – Ginger & Cinnamon!
Ginger improves digestion & relieves pain (more effectively than medication!), it also helps to prevent bacterial infections, treat nausea & reduce inflammation
Cinnamon has one of the highest concentrations of antioxidants of any spice! It increases insulin sensitivity, reduces inflammation & helps brain & heart function
Not too shabby right?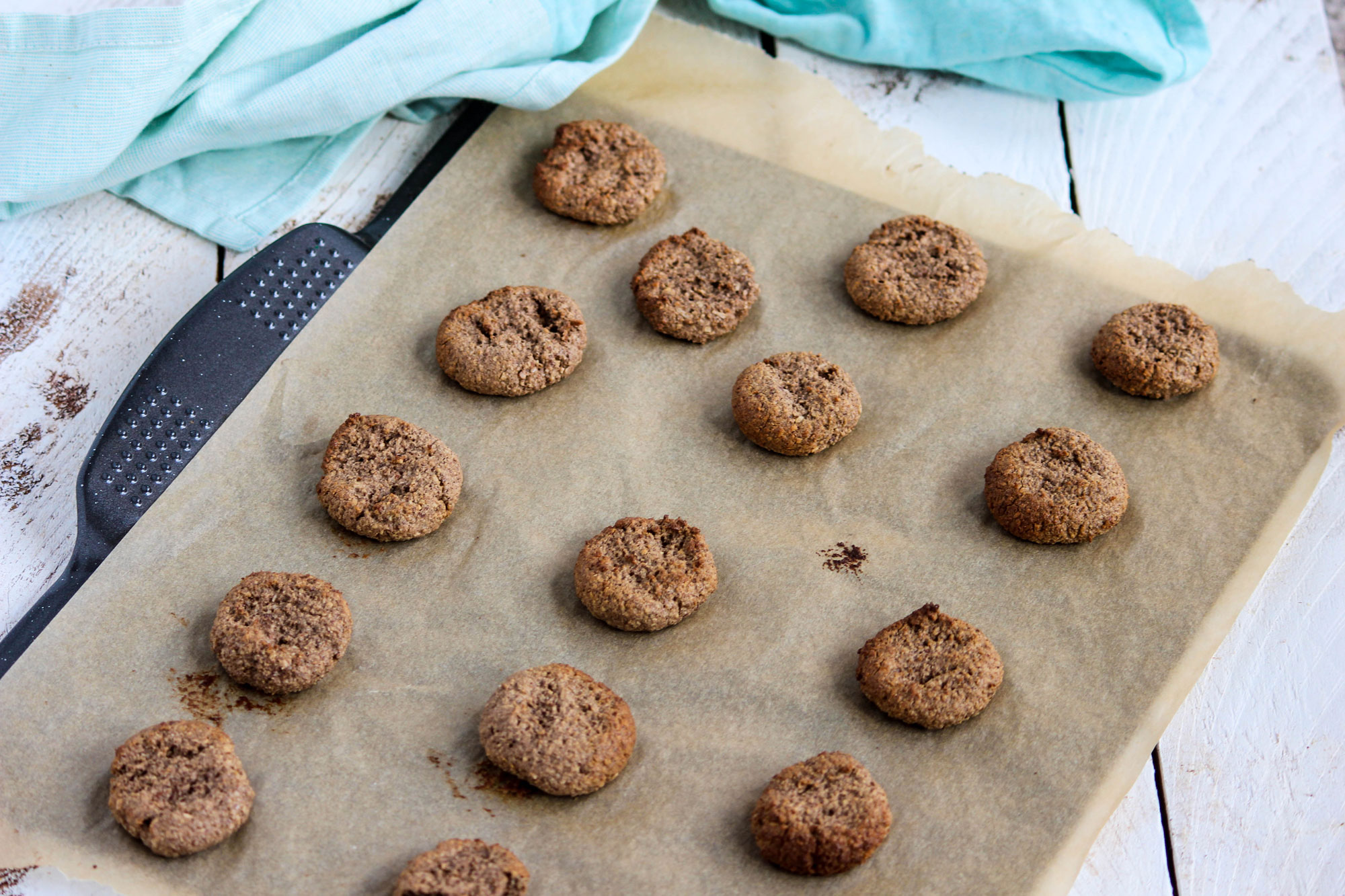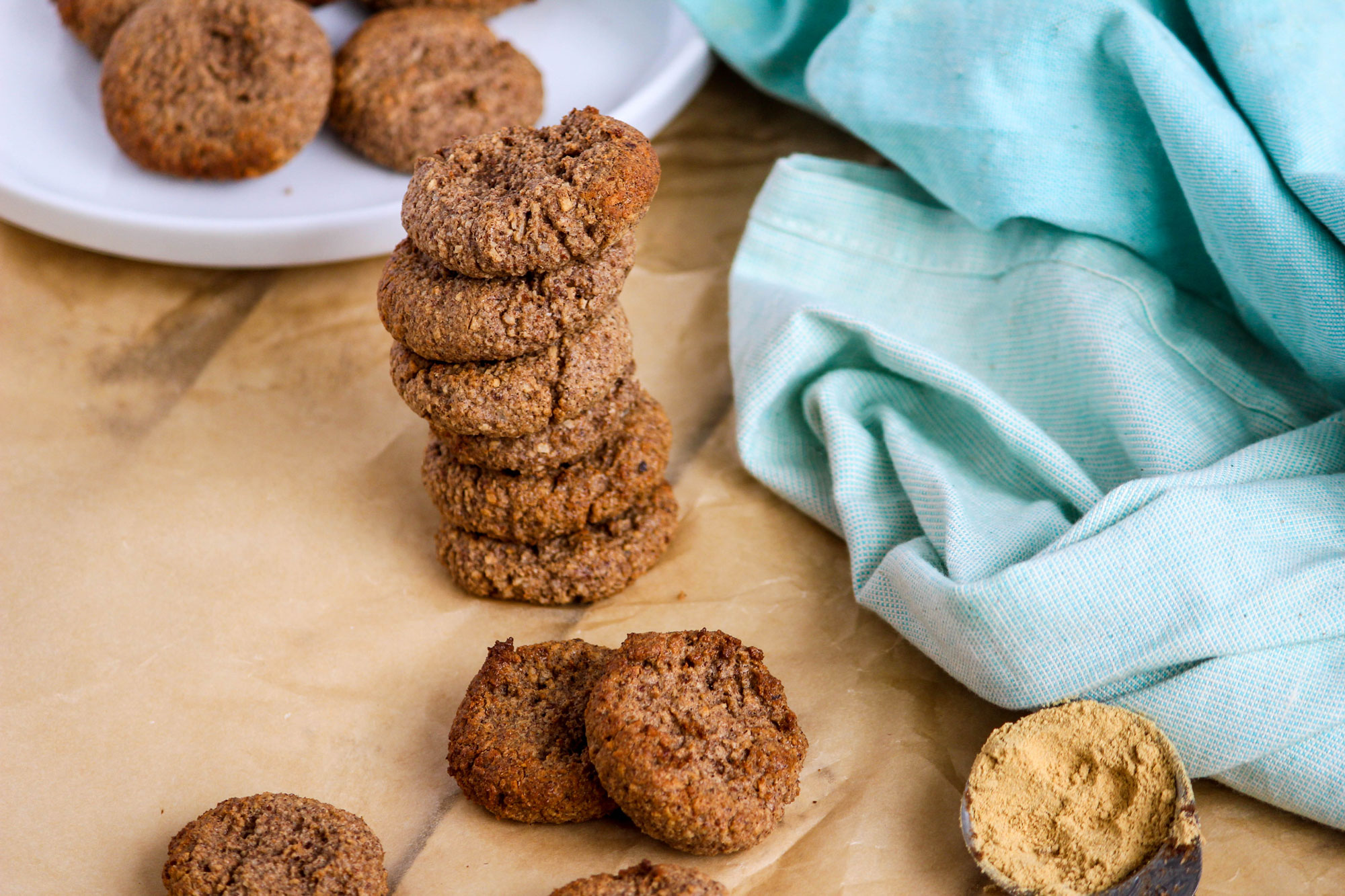 Alright 2 notes before we start:
1. As mentioned in the instructions below, you want to process the dry ingredients before adding the wet – this will give you a smoother cookie.
2. Once you've combined the dry & wet ingredients & processed it in the food processor, the batter will be very moist. Don't think you need to add more dry ingredients in! Even though it's incredibly moist now, this will go away in the baking process & basically make sure your cookies aren't dry!
Okay – let's get to the recipe!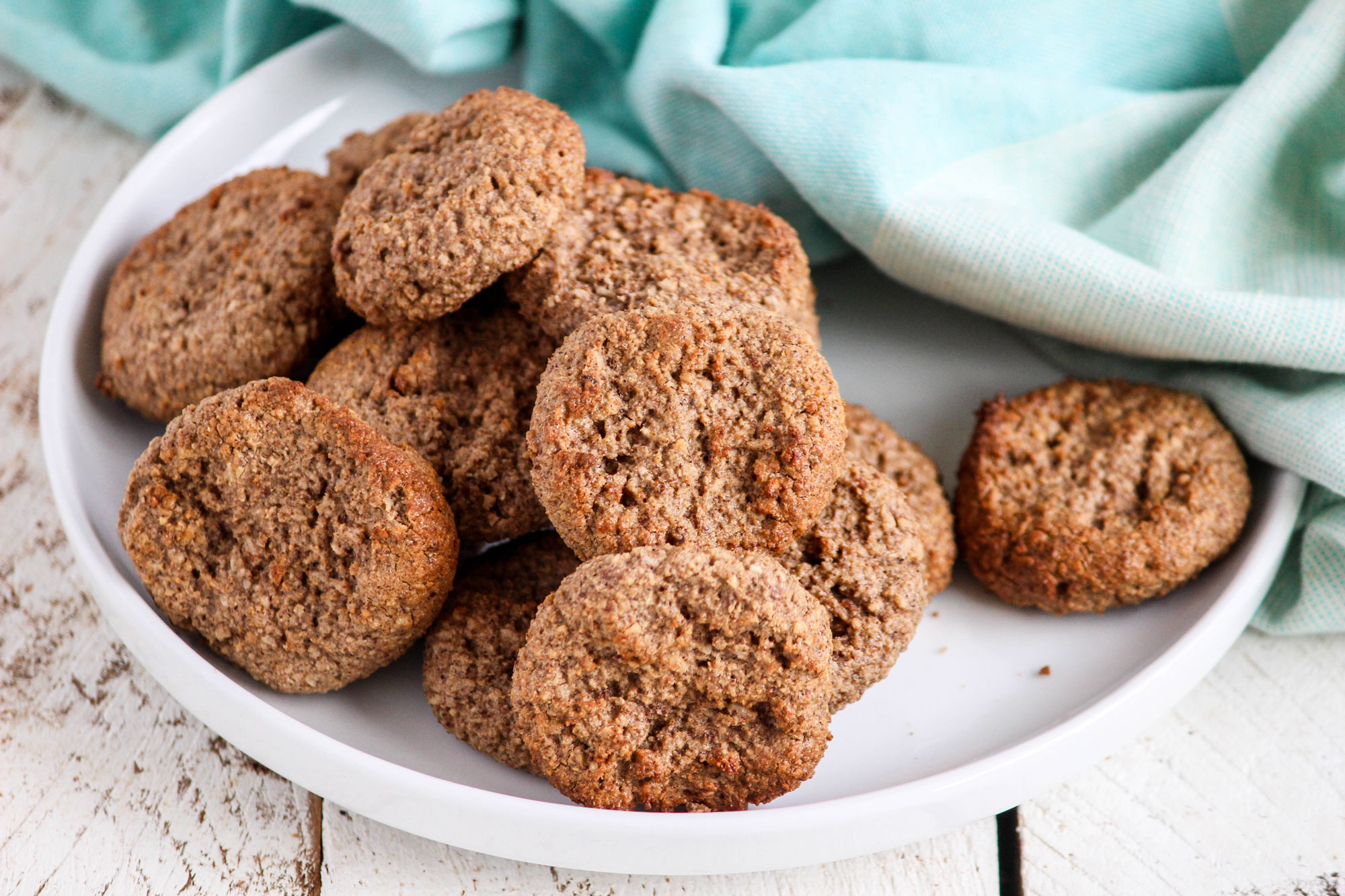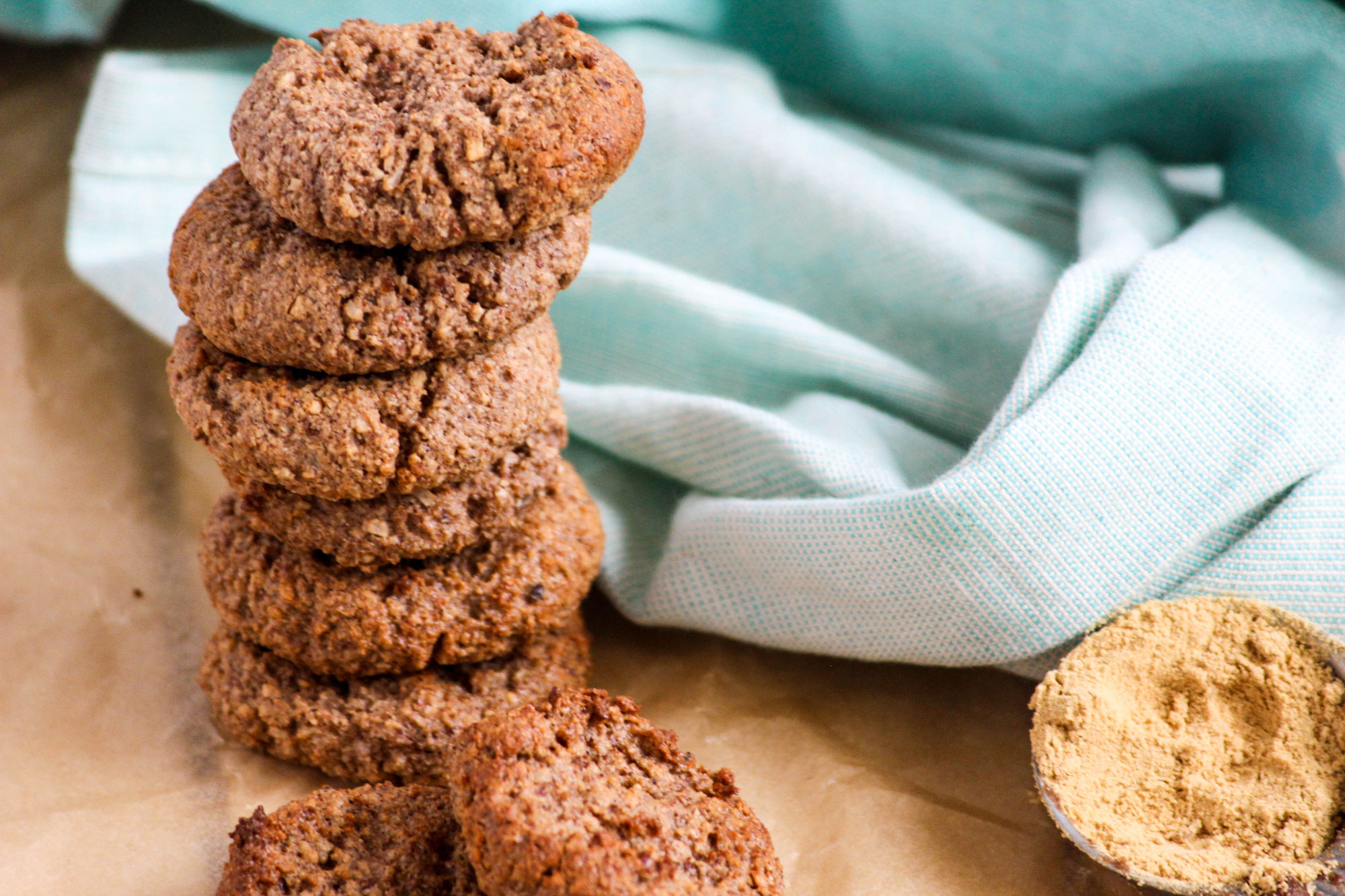 Ingredients
Dry Ingredients
3/4 cup almond meal
3/4 cup coconut flakes
2 tbsp. ginger
2 tbsp. cinnamon
Wet Ingredients
1 egg
3 tbsp. coconut cream
3 tbsp. macadamia oil
1-2 tbsp. raw honey
Method
Preheat oven to 180C
Place all dry ingredients into a food processor & process until well combined
Now add all wet ingredients & process again until smooth
Line a flat cookie tray with parchment paper
Spoon out mixture into 16 even portions (or less if you want bigger cookies) & roll them into a ball with your hands. Place the 16 balls on the parchment paper and gently press them down so they become a little flatter
Note that the mixture will be wet & sticky, but this allows them to be softer once they have been baked!
Place in preheated oven & bake for 8 minutes.
Take out of oven & enjoy warm or wait until they have completely cooled! 🙂