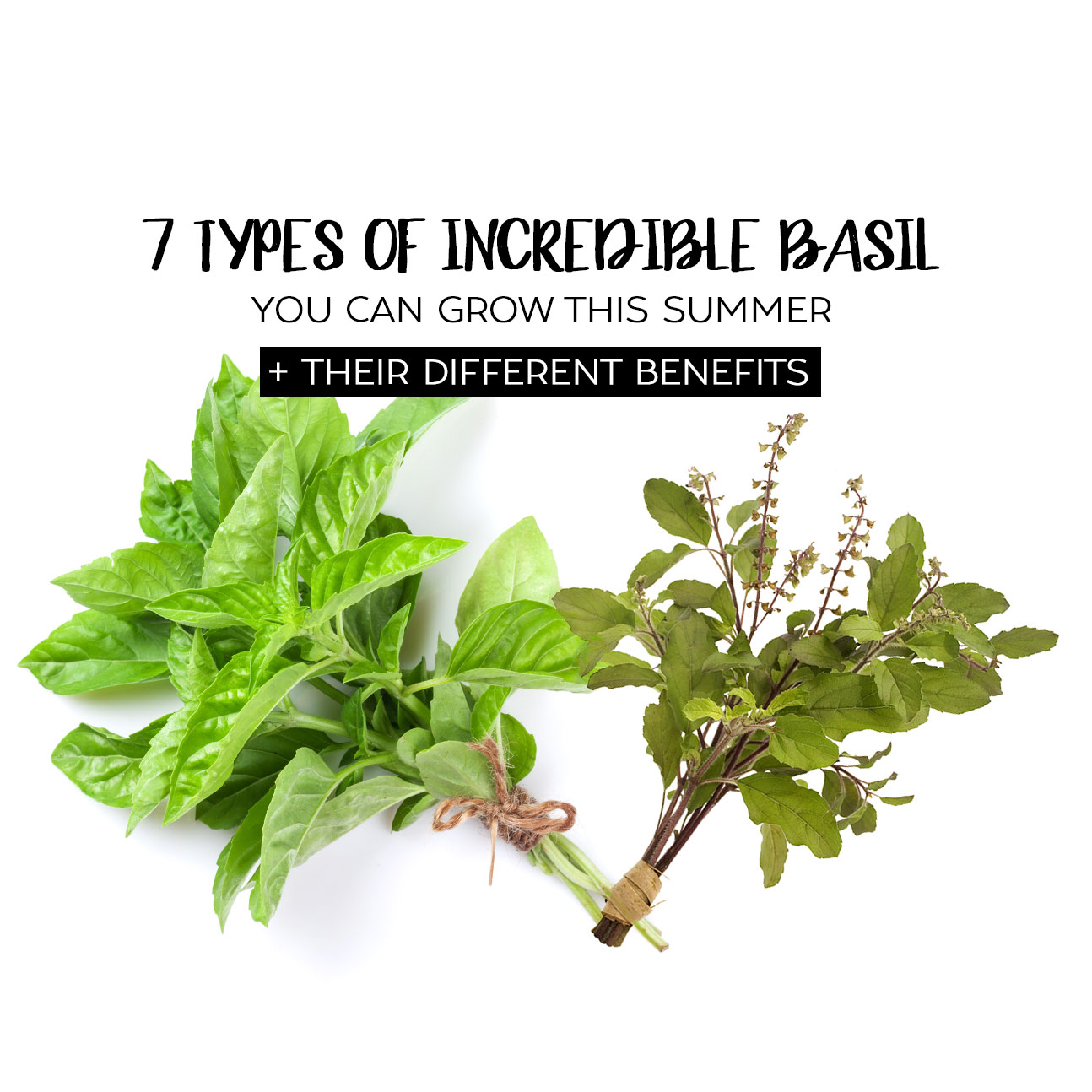 7 types of incredible Basil you can grow this summer + their different benefits
Basil is an ESSENTIAL for the Summer edible garden!
It's nutrient dense, packs a MIGHTY flavour punch + as a little side bonus… is quick & easy to grow!
Now if we had it our way… Basil would be an all-year-round super hardy herb that we could come & pick from whenever we please… but unfortunately basil had other plans for us as it likes to hit the road mighty fast as soon as winter rolls around.
This means that if you're down in Australia – now is the PERFECT time to plant your basil!
Why should you eat Basil for your health? 
Basil is actually an amazing anti-stress herb that helps regulate your bodies natural stress response. It can also be used to assist with gut issues such as parasites & diarrhoea.
Basil also contains the compound (E)-Beta-Caryophyllene (BCP) which can not only provide relief from arthritis & IBS… but naturally stimulates your cannabinoid receptors which help to regulate mood, appetite, pain sensation & memory (Super important!)
It's safe to say that if you aren't already growing your own basil… NOW is a very good time to start!
BUT!!!! Before you race off to go get your basil seedlings – know this…

Basil doesn't just stop at "Sweet Basil"… you know…  the type of basil that you see hanging out in your local supermarket.
Nope…
There are all types of incredibly powerful basils out there which you can (& should) get your hands on!
So today let me introduce you to 7 types of incredible Basil you can start growing this summer… + of course, their different benefits…
7 types of incredible Basil + their different benefits 

#1. Holy Basil
Holy Basil – also known as Tulsi or Sacred Basil – is the most powerful basil you can get in terms of medicinal properties.
Holy Basil is frequently used in Ayurvedic medicine & is referred to as an "elixir of life" as it is thought to promote longevity.
It's also an adaptogenic herb helping your body adapt to stress.
Holy Basil has also been shown to kill off harmful molecules & prevent some of the damage caused by free radicals in your body – it's pretty potent stuff!
Holy Basil leaves are quite little compared to "Sweet" Basil & have a spicy, peppery clove-like flavour.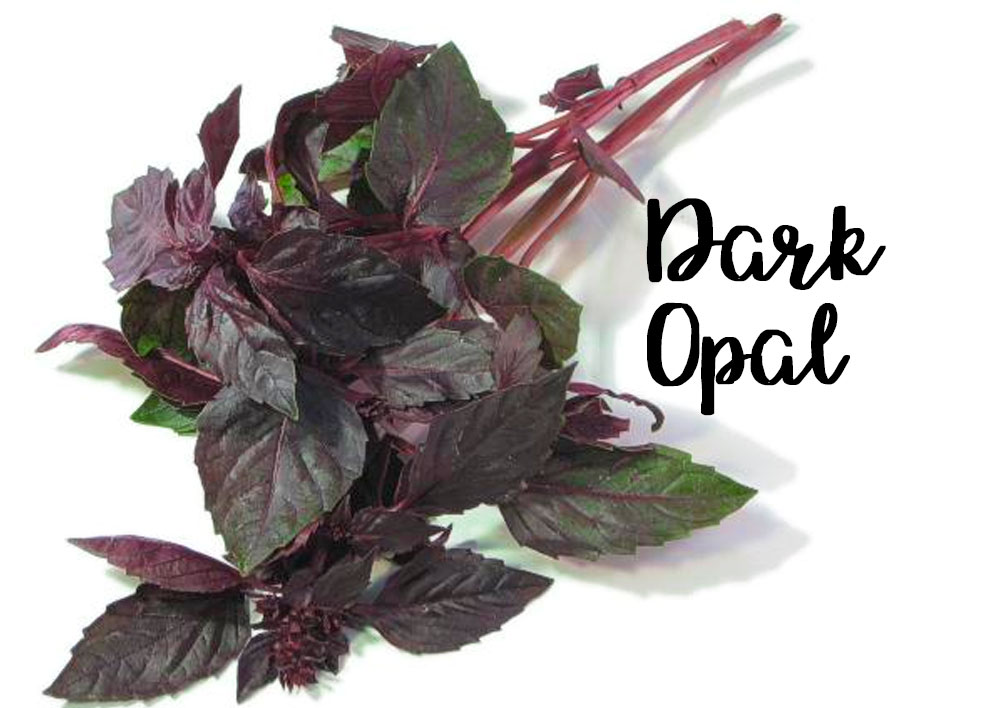 #2. Dark Opal Basil
This is that deep dark purple basil you have likely seen before. It gets its beautiful purple colour from the presence of anthocyanins which is a type of flavonoid (present in berries, acai, grapes etc.) that acts as a powerful antioxidant.
Dark Opal has a strong flavour but isn't as sweet as "Sweet" Basil.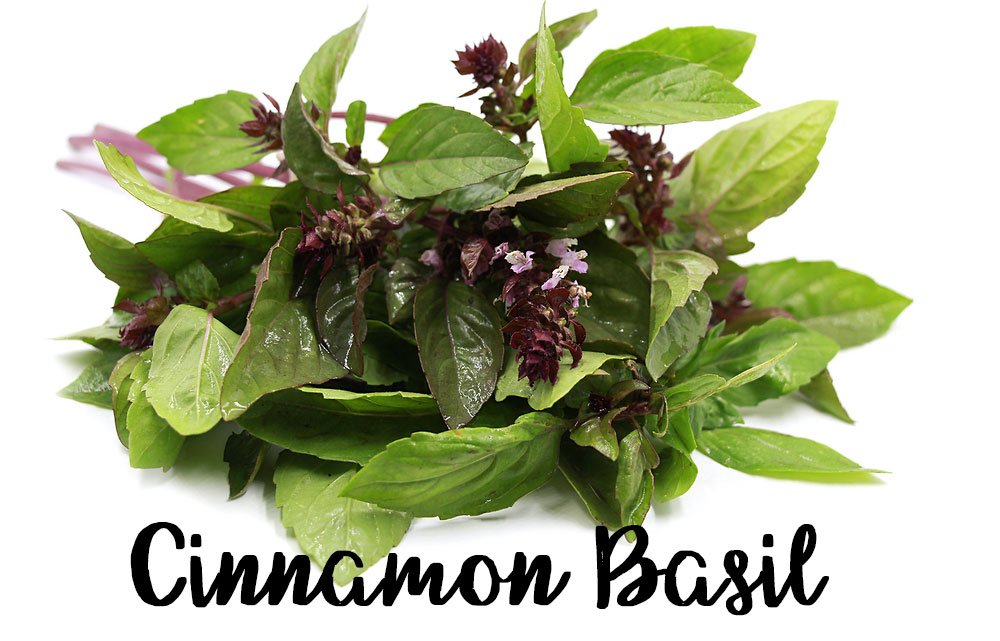 # 3. Cinnamon Basil 
Cinnamon Basil contains the chemical "Methyl Cinnamate" which is the same chemical that Cinnamon gets its flavour from!
It has a spicy cinnamon smell & taste & can be used in desserts or treated like normal basil.
It has dark green leaves, smaller than traditional basil & produces beautiful violet stems. A great asset to the summer garden!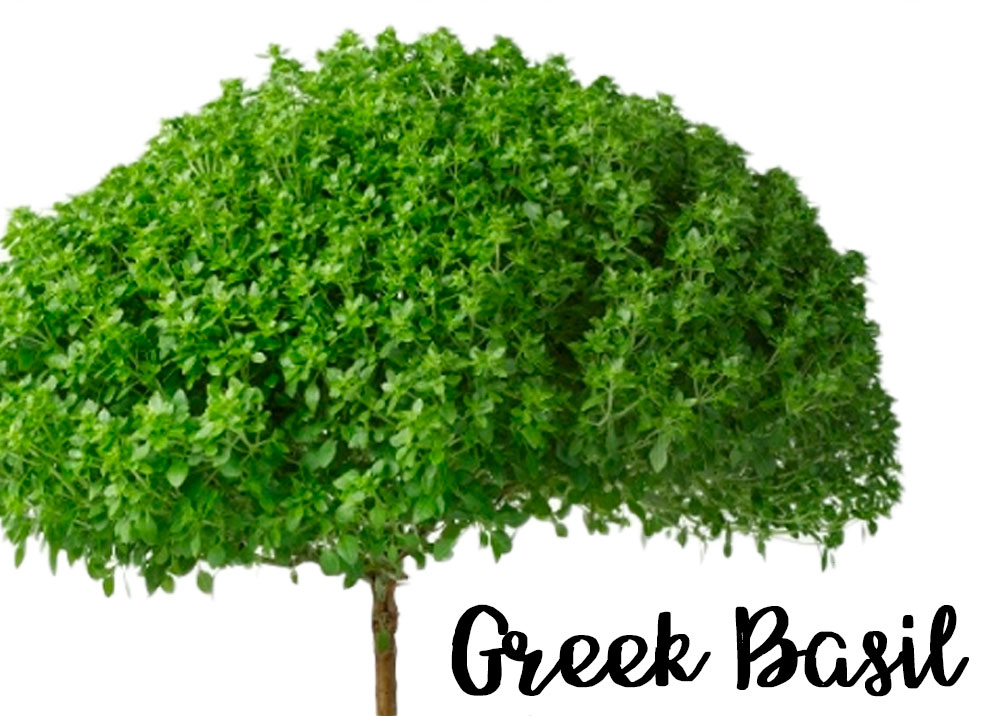 #4. Greek Basil
Greek Basil is a teeny-tiny miniature leafed basil that is actually a little sweeter than "Sweet" Basil!
Greek basil grows into a cute little dome shape which makes it nice & neat in your edible garden.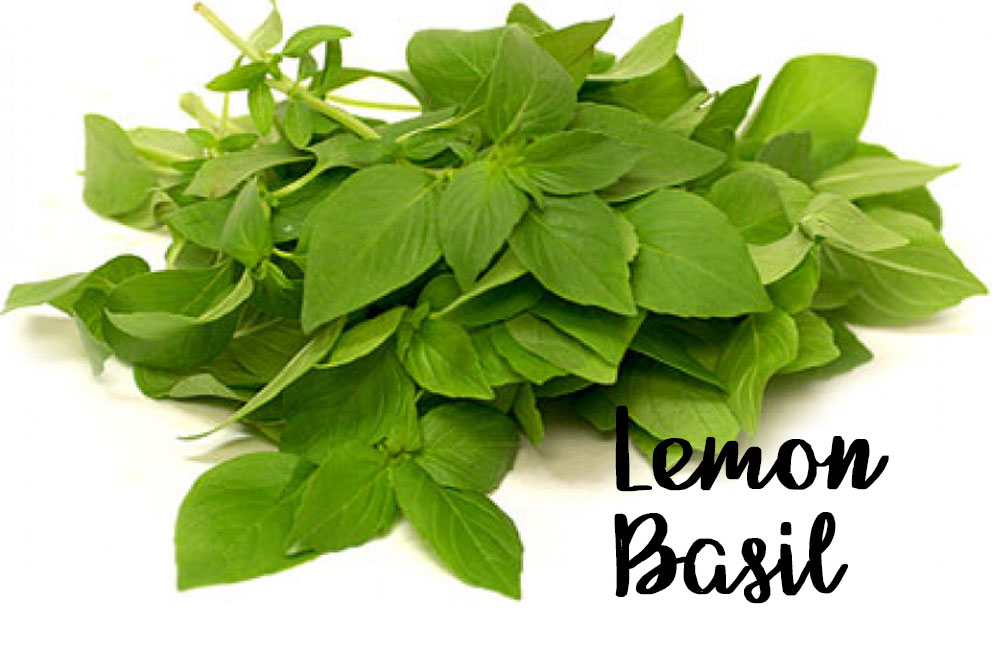 #5. Lemon Basil
Lemon basil has a beautiful lemon fragrance & of course – a citrusy lemon flavour! Lemon Basil gets its scent from it's high concentration of "Citral" – The same compound found in edibles like "Lemon Myrtle", "Lemongrass", "Lemon Verbena" etc.
Lemon Basil can be used in deserts, fresh teas, cold drinks & asian dishes alike!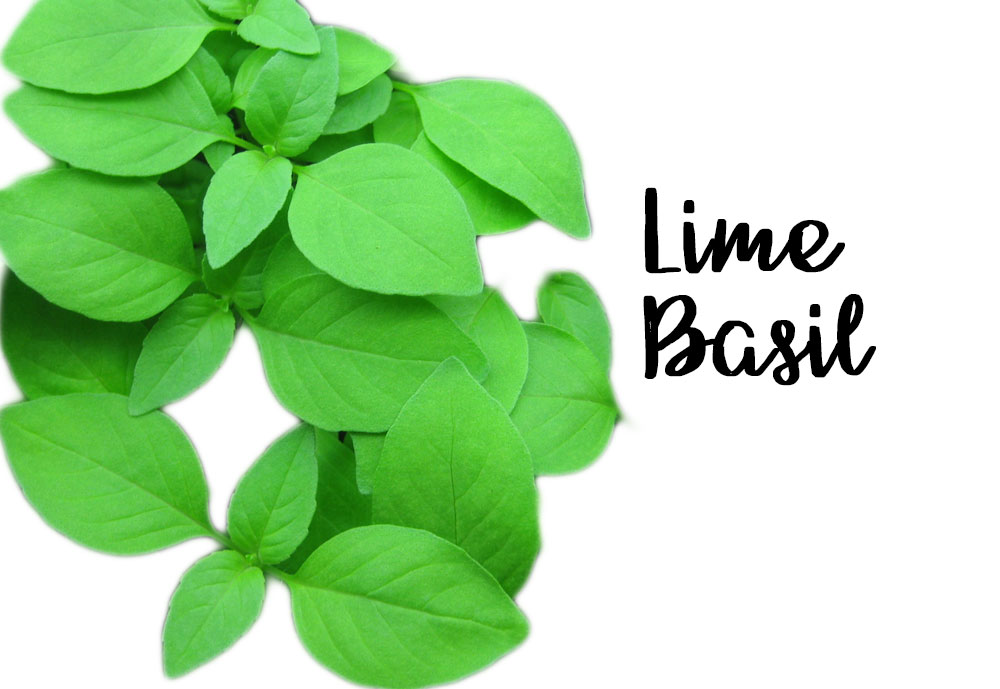 #6. Lime Basil
A beautiful lime scented basil with a zesty lime flavour.
Like Lemon Basil, Lime Basil also has a high concentration of the compound "Citral" in their leaves which gives it its beautiful scent.
Lime Basil is frequently used in Thai & Indonesian cooking.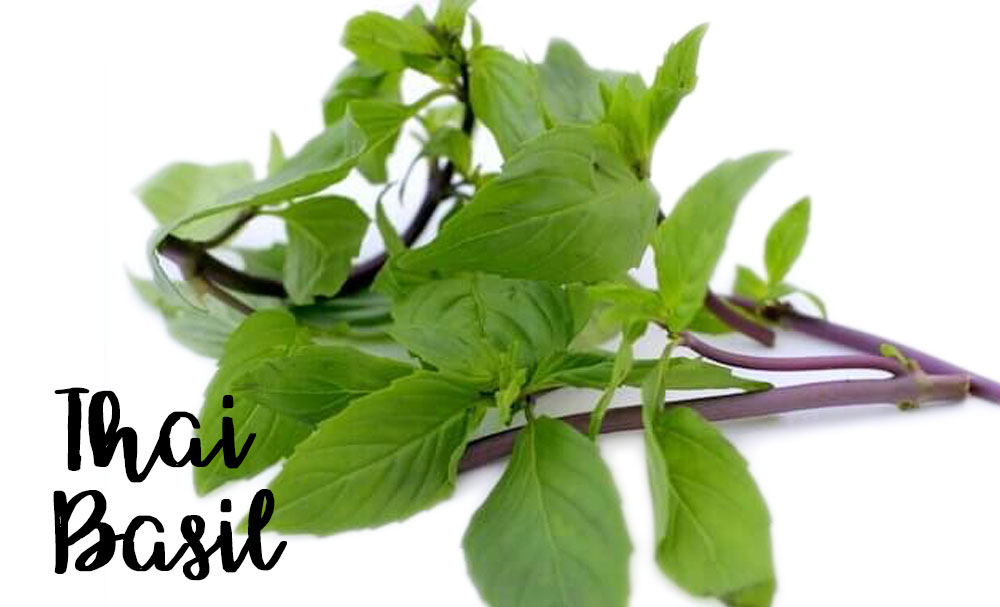 #7. Thai Basil
Just incase you didn't guess it – Thai Basil is a must when it comes to cooking Thai!
Thai Basil is grown on gorgeous purple stems & has an anise like flavour with a little citrus & mint.
Thai Basil is also known to be able to handle incredibly high cooking temperatures making it again, a great choice for Thai dishes.
Thai Basil is quite sweet & is often referred to as "Sweet Thai Basil".
---
Personally – my favourite is Holy Basil – a herb that will ALWAYS have a place in our patch come summer! Which one will you plant out??
Any Q's, hit me up in the comments below or shoot us through an email.
Also – if you think this post might be of benefit to someone you know I would LOVE you to share it with them!
Speak soon
Crystal x